The German Center for Neurodegenerative Diseases (DZNE) is a world-leading internationally oriented research center, committed to discovering new approaches to prevent and treat neurodegenerative diseases. To this end, researchers at ten DZNE sites across Germany pursue a translational and interdisciplinary strategy comprising five interconnected areas: fundamental research, clinical research, health care research, population health science, and systems medicine. www.dzne.de
Research Technician (f/m/d) - BTA/CTA/MTA
Code: 1070/2022/4
We are looking for a highly motivated Research Technician to join our research group "Population & Clinical Neuroepidemiology" at the headquarters of the German Center for Neurodegenerative Diseases (DZNE) in Bonn. Using deep (endo)phenotypic data obtained in the context of both population-based and clinical cohort studies, we aim to identify the risk factors, causes as well as trait and state markers of neurodegenerative diseases through application of epidemiological and bio-informatics approaches.
As part of a project funded by the European Research Council, in which we aim to assess the role of genomic instability and somatic mutations in the pathogenesis of neurodegenerative diseases, we hope to find a technician who will support high-throughput bio-sample selection and preparation, extracellular vesicle isolation and characterization, as well as our next-generation sequencing and functional validation experiments.
---
Your tasks
Bio-sample selection and preparation
Extraction of nucleic acids from blood
Isolation and characterization of extracellular vesicles from blood
Extraction of nucleic acids and proteins from extracellular vesicles
DNA and RNA library preparation for high-throughput (long-read) sequencing
Testing of different protocols and methods for the development of standard operating procedures for high-throughput assays
Supporting other lab projects and training of other lab members
Taking care of laboratory equipment and ordering of reagents and consumables
Requirements
Education as a Lab Technician BTA/CTA/MTA, or a degree in Biology, Biochemistry, or an equivalent degree
Experience with library preparation for (targeted) high-throughput next-generation sequencing (Illumina/PacBio)
Experience with extracellular vesicle isolation and characterization techniques
Good knowledge of molecular biology and biochemistry techniques (Western blotting, quantitative PCR, and immunostaining)
Additional experience with immunohistochemistry and (iPSC) cell cultures is desirable
Proficiency in German and English
Flexible and willing to adapt quickly and enjoy working in a multidisciplinary team
We offer
An international environment characterized by a strong focus on science and research
Opportunity to learn cutting-edge neuroscience techniques and epidemiological methods
Advanced interdisciplinary vocational training
Excellent infrastructure, including modern workspaces
Employment, payment, and social benefits are consistent with the Public Sector Collective Agreement (TVöD Bund)
The initial contract duration will be for 2 years with a possibility of extension
How to apply
Interested? Please, send your application in a single pdf file (in English), including:
A letter of motivation
A detailed and up-to-date CV, including a description of your relevant experience
A copy of your academic transcripts
At least two references
If we could spark your interest, we look forward to receiving your application at the following link:
For inquiries about the position, please contact Dr. Ahmad Aziz (ahmad.aziz@dzne.de)
Review of applications will begin immediately and continue until the position
Apply here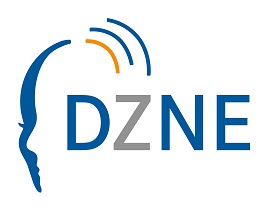 Site
Bonn
Contact details
Dr. Ahmad Aziz
Working hours
full-time
Contract length
2 years, unlimited contract possible
Payment, social benefits
according TVöD-Bund
Application deadline
31.05.2022
The DZNE is an equal opportunity employer. It especially welcomes and encourages disabled individuals to apply. We would like to point out that as an employee (m/f/x) of the DZNE Bonn you are subject to facility-related compulsory vaccination against the COVID-19 virus (according to § 20a of the Infection Protection Act).