The German Center for Neurodegenerative Diseases (DZNE) is a world-leading internationally oriented research center, committed to discovering new approaches to prevent and treat neurodegenerative diseases. To this end, researchers at ten DZNE sites across Germany pursue a translational and interdisciplinary strategy comprising five interconnected areas: fundamental research, clinical research, health care research, population health science, and systems medicine. www.dzne.de
PhD project on mechanisms of early mitochondrial dysfunction in Alzheimer`s Disease
Code: 2085/2022/2
Applications are invited for a PhD student (f/m/x) to join the "Translational Brain Research" group and the largest Brain Bank in Germany at the Department of Neuropathology led by Prof. Jochen Herms (Ludwig-Maximilians-Universität): The research in our laboratory in Munich is focused on mechanisms of synapse loss in neurodegenerative and neuropsychiatric diseases. Using state-of-the-art in vivo two-photon imaging, neurocircuit manipulation with animal behaviour and electrophysiology techniques, we are interested in understanding how synaptic plasticity is affected in transgenic mouse models of these diseases. Moreover, we validate our findings in human brain tissue and human iPS derived organoids using single cell transcriptomics, bioinformatics and machine learning paradigms.
---
Your tasks
The PhD project aims to identify changes in the expression of mitochondrial proteins in the locus coeruleus, the main source of noradrenalin in the brain under physiological conditions as well the overexpression of the Alzheimer related protein Tau. Moreover, the functional consequences will be analysed by state of art in vivo imaging approaches. We aim to understand why and how the axons of these neurons degenerate early on in nearly all neurodegenerative diseases in an age dependent fashion.
Requirements
Candidates with a Master degree in biological sciences (e.g. biochemistry, neuroscience, life science, biology) are encouraged to apply.
Applicants should be highly motivated with strong interest in neuroscience and should possess excellent communication skills in English.
Prior research experience in animal experiments, microscopy, or biochemistry is advantageous.
We offer
Research in an international and dynamic atmosphere and access to modern laboratory facilities
Job location is Munich, Germany
You will obtain special skills and knowledge for your scientific qualification
Excellent training for young scientists within the Graduate School of Systemic Neurosciences (GSN)
Employment, payment and social benefits are consistent with those at other research institutes
References
Shi Y, Cui M, Ochs K, Brendel M, Strübing FL, Briel N, Eckenweber F, Zou C, Banati RB, Liu GJ, Middleton RJ, Rupprecht R, Rudolph U, Zeilhofer HU, Rammes G, Herms J, Dorostkar MM (2022) Long-term diazepam treatment enhances microglial spine engulfment and impairs cognitive performance via the mitochondrial 18 kDa translocator protein (TSPO). Nature Neuroscience 25: 317-329.
Blumenstock S, Sun F, Klaus C, Marinković P, Sgobio C, Paeger L., Liebscher S, Herms J (2021) Cortical circuit dysfunction in a mouse model of alpha-synucleinopathy in vivo. Brain Communications 3: fcab273.
Marinković P, Blumenstock S, Goltstein PM, Korzhova V, Peters F, Knebl A, Herms J* (2019). In vivo imaging reveals reduced activity of neuronal circuits in a mouse tauopathy model. Brain 142; 1051–1062
Apply now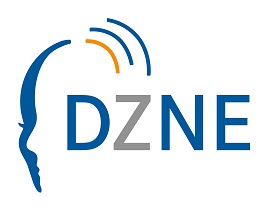 Site
Munich
Contact details
Prof. Jochen Herms
Working hours
full-time
Contract length
2 years
Payment, social benefits
consistent with those at other research institutes
Application deadline
May 31st, 2022
The DZNE is an equal opportunity employer. It is committed to employing disabled individuals and especially encourages them to apply. We would like to point out that as an employee (f/m/x) of the DZNE Munich you are subject to facility-related compulsory vaccination against the COVID-19 virus (according to § 20a of the Infection Protection Act).