The German Center for Neurodegenerative Diseases (DZNE) is a world-leading internationally oriented research center, committed to discovering new approaches to prevent and treat neurodegenerative diseases. To this end, researchers at ten DZNE sites across Germany pursue a translational and interdisciplinary strategy comprising five interconnected areas: fundamental research, clinical research, health care research, population health science, and systems medicine. www.dzne.de
Research Associate (f/m/x) – Computer Science with focus on AI Explainability
Code: 9070/2022/5
The research group "Clinical Dementia Research" (Prof. Dr. Stefan Teipel) works on the methodological development and validation of innovative methods to improve dementia diagnostics, the monitoring of disease progression, and the determination of intervention effects.
Dr. Martin Dyrba is working on approaches to improve the comprehensibility and interpretability of machine learning methods with the goal to assist diagnosis. Within the project: "A Neural Network System Architecture for Multimodal Explanations", funded by the German Research Foundation, a system architecture as well as methods for the generation of explanations for algorithmically determined diagnostic decisions will be investigated. For more information about the project, please visit https://explaination.net.
---
Your tasks
Scientific work in the field of conceptual model development, implementation and evaluation of the overall system
Ontology development, knowledge representation and extraction from MRI datasets as a basis for the diagnostic and explanatory system
Preparation of scientific publications within the scope of the own professional field of activity
Requirements
Master's degree or diploma in computer science, neuroscience, physics, mathematics or comparable qualification
Previous experience in machine learning/deep learning, Matlab/Python programming and cognitive models
Interest in interdisciplinary research at the interface of computer science–cognitive science–medicine
Solid knowledge of the German and English language, both written and spoken
Good organizational, teamwork and communication skills
Distinct independent, structured and goal-oriented working style
We offer
An interesting and challenging job in an excellent and internationally well-connected research institution.
Wide scope for the personal development of the employees
Targeted personnel development and further training opportunities
A temporary position for an initial period of 30.06.2024 years
Employment, payment and social benefits are determined by the Public Sector Collective Agreement (Tarifvertrag für den öffentlichen Dienst – TVöD Bund)
For more information and questions about this position, please feel free to contact Dr. Martin Dyrba at martin.dyrba@dzne.de, tel. +49-381-494-9482.
To apply, please submit your CV and a cover letter summarizing your research experience and interest along with three references via the link below.
Apply here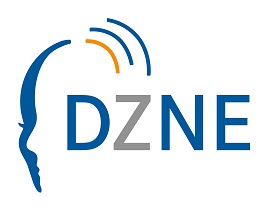 Site
Rostock
Contact details
Prof. Dr. Stefan Teipel
Working hours
full-time
Contract length
fixed-term
Payment, social benefits
according to TVöD-Bund
Application deadline
20.06.2022
The DZNE is an equal opportunity employer. It is committed to employing disabled individuals and especially encourages them to apply. We would like to point out that as an employee (m/f/x) of the DZNE Rostock, you are subject to facility-related compulsory vaccination against the COVID-19 virus (according to § 20a of the Infection Protection Act).