The German Center for Neurodegenerative Diseases (DZNE) is a world-leading internationally oriented research center, committed to discovering new approaches to prevent and treat neurodegenerative diseases. To this end, researchers at ten DZNE sites across Germany pursue a translational and interdisciplinary strategy comprising five interconnected areas: fundamental research, clinical research, health care research, population health science, and systems medicine. www.dzne.de
PhD studentship (f/m/x) – in Network Electrophysiology
Code: 8042/2022/5
The research group 'Biohybrid Neuroelectronics (BIONICS)' in Dresden offers a PhD fellowship for an outstanding candidate to probe the hippocampal network computational dynamics. The project exploits high-density network electrophysiological readouts and neurocomputational tools to construct unique mesoscale connectivity and neuronal network features.
We aim to build a genuinely interdisciplinary research unit where engineers, experimental neuroscientists, and mathematicians team up to foster advances in neuroscience and neurotechnologies.
Project description
This PhD position aims to perform multimodal multiscale experiments to understand the mechanisms of the functional network dynamics of hippocampal circuitry. These experiments will use a combination of approaches, including in vitro and ex vivo electrophysiology (i.e., high-density microelectrode arrays, calcium Imaging, and patch-clamp recordings) and neuromodulation with Opto-/chemogenetics. The aim is to obtain a fundamental understanding of large-scale computations across scales and leverage this to provide better disease models and novel treatments for neurodegenerative diseases.
---
Your tasks
Implement and develop independently in vitro and ex-vivo electrophysiological experiments, new neuromethods, and protocols using a combination of standard and novel electrophysiological techniques (CMOS-MEAs/ calcium imaging and patch-clamp recordings).
Participate in all aspects of the project, from experimental design, data generation, analyses, interpretation, and writing of the manuscript.
Participate and present the project results at national and international events.
Requirements
Prior experience in standard in vitro neuro-electrophysiology applied to brain slices and cell cultures is a prerequisite and essential for the assessment. This includes any of the following techniques - (microelectrode arrays, extracellular field potential recordings, and patch-clamp).
Knowledge in fluorescence and confocal microscopy and imaging-based assays (such as calcium imaging) is highly desirable.
Affinity for programming (Matlab and Python) is preferred.
Master's degree in bioengineering, biophysics, neurophysiology, and neuroscience/neurotechnology or relevant scientific/technical discipline with a keen interest in neurotechnology research and a particular focus on plasticity and electrophysiology.
Enthusiastic, creative team player, fluent in English with a solid commitment to research.
Outstanding capability in literature synthesis and troubleshooting of technical challenges.
We offer
Advanced practical skills in experimental design, bioelectrical imaging, statistics, and advanced computational methods for data analysis.
Opportunity to learn cutting-edge neuroscience and neurotechniques in a competitive and instructive environment.
Excellent infrastructure, including modern workspaces and very well-equipped labs.
Employment, payment, and social benefits are consistent with those at other research institutes
Dynamic and multicultural environment.
Please send your application in a single pdf file (in English), including:
Detailed CV with your up-to-date, relevant experience.
1-page motivation letter.
1-page statement of scientific achievement and future research interests and plans.
List of most impactable publications, if any.
Copy of academic transcripts.
Two or three academic references.
The application should be sent via the link below: as soon as possible but before 15 July 2022. Review of applications will begin immediately and continue until the position is filled. Only applications with previous electrophysiology experience will be considered for evaluation.
For more information about the position but not the application process, please contact Dr. Hayder Amin.
Area of Research
Electrophysiology, neuronal circuits, network dynamics, CMOS-MEAs, neuroimaging, adult neurogenesis, and neuroplasticity.
Apply now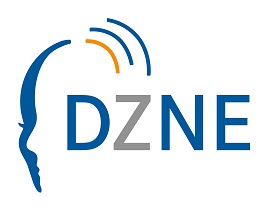 Site
Dresden
Contact details
Dr. Hayder Amin
Working hours
full-time
Contract length
fixed-term
Payment, social benefits
consistent with those at other research institutes
Application deadline
July 15th, 2022
The DZNE is an equal opportunity employer. It is committed to employing disabled individuals and especially encourages them to apply. Employees will acquire skills and knowledge for their scientific qualifications during their activities at the DZNE.