The German Center for Neurodegenerative Diseases (DZNE) is a world-leading internationally oriented research center, committed to discovering new approaches to prevent and treat neurodegenerative diseases. To this end, researchers at ten DZNE sites across Germany pursue a translational and interdisciplinary strategy comprising five interconnected areas: fundamental research, clinical research, health care research, population health science, and systems medicine. www.dzne.de
Post-doctoral Position (f/m/x) in Parkinson's Disease Research
Code: 1090/2022/5
A post-doctoral position is available within the research team "Neurodegeneration & Neuroprotection in Parkinson's Disease" led by Dr. Donato Di Monte in Bonn. The research focus of this team is on molecular mechanisms underlying neurodegeneration and alpha-synuclein pathology in Parkinson's and other neurodegenerative diseases. For this position, research emphasis will be on specific mechanisms: mitochondrial oxidant stress, neuroinflammation, neuron-to-neuron propagation of alpha-synuclein, protein aggregation, and host-microbiome interactions. Studies will be conducted in a variety of experimental models, including in vivo models generated by stereotactic injections of viral vectors and recombinant proteins/fibrils. Analyses will involve a wide range of molecular biology approaches and microscopy techniques.
---
Your tasks
The selected candidate (f/m/x) will directly participate in all aspects of a research project, from its conceptualization to the execution of experiments, analytical assays, data interpretation and data dissemination in the form of scientific presentations and publications.
He/she will carry out his/her own research project but also participate in collaborative efforts with other team members. Excellent team-working skills are therefore required.
Requirements
Candidates with a Ph.D. in biological sciences, an M.D. or MD/Ph.D. degree are encouraged to apply.
Prior experience in neuroscience research and knowledge of neurodegenerative diseases.
Track record of relevant publications in peer-reviewed journals.
Fluency in English and high level written and oral communication skills.
Demonstrated skills in molecular biology and/or microscopy techniques.
Ability to develop new methodologies and to improve current protocols.
Ability to work independently and excellent organizational skills.
We offer
Working in a highly interactive, international environment.
Being part of a well-established and productive working team.
Becoming involved in collaborative projects with other scientific teams in Germany, Europe and the US.
Access to state-of-the-art equipment in modern laboratory facilities.
Training opportunities to develop new skills and consolidate research experience. Specific mentorship is provided to acquire/refine independence skills and to facilitate career development.
A full-time appointment of initially two years with the possibility of extension.
Employment, payment and social benefits are determined by the Public Sector Collective Agreement (Tarifvertrag für den öffentlichen Dienst – TvöD).
Interested candidates should send their applications in English as a single pdf file. The file should include a cover letter, a CV with publication list, a summary of research interests and three of the usual references. For further information and informal enquiries, please contact donato.dimonte@dzne.de
Apply here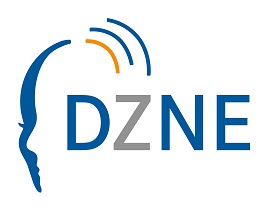 Site
Bonn
Contact details
Prof. Donato A. Di Monte
Working hours
full-time
Contract length
initially limited to 2 years
Payment, social benefits
according to TVöD Bund
Application deadline
July 15th, 2022
The DZNE is an equal opportunity employer. It is committed to employing disabled individuals and especially encourages them to apply. You will obtain special skills and knowledge for your scientific qualification during your activities at DZNE. We would like to point out that as an employee (f/m/x) of the DZNE Bonn you are subject to facility-related compulsory vaccination against the COVID-19 virus (according to § 20a of the Infection Protection Act).