The German Center for Neurodegenerative Diseases (DZNE) is a world-leading internationally oriented research center, committed to discovering new approaches to prevent and treat neurodegenerative diseases. To this end, researchers at ten DZNE sites across Germany pursue a translational and interdisciplinary strategy comprising five interconnected areas: fundamental research, clinical research, health care research, population health science, and systems medicine. www.dzne.de
Postdoctoral Researcher (f/m/x)
Code: 2087/2022/6
---
Your tasks
The research group "Juvenile Neurodegeneration", led by Dr. Sabina Tahirovic, is looking for a postdoctoral fellow with a strong interest in neurodegeneration and microglial alterations in Alzheimer's disease. Our goal is to discover molecular signals that are responsible for microglial dysfunction and facilitate identification of new therapeutic targets and repair strategies (see Daria et al., 2016; Sebastian Monasor et al., 2020 and Colombo, Dinkel et al., 2021). The study will include experiments with human microglial cells and murine in vitro, ex vivo and in vivo models and apply cell, molecular biology and biochemistry techniques. For more details about our research, please visit our website (DZNE Tahirovic, Sabina > Research areas/focus)
Requirements
Candidates with a Ph.D. degree in neuroscience (e.g. molecular biology, molecular biomedicine or related subjects) and demonstrated track record in neurodegenerative disease research are encouraged to apply. We are looking for highly motivated candidate capable of working independently, with excellent communication and team-working skills, fluent in English and eager to work in an international environment. This translational research project requires excellent cell culture and molecular biology skills and prior experience in working with human brain tissue. Prior experience in handling induced pluripotent stem cells and organotypic slice cultures is highly desirable. Strong background in epigenetics, experience in handling in vivo models of neurodegenerative diseases (viral injections, perfusion fixation, tissue sectioning, immunohistochemistry) as well demonstrated skills in high resolution microscopy, 3-D image analysis, statistical and omics data analysis are of advantage.
We offer
Working in an international team within a stimulating research environment and with very well equipped laboratories
An international environment characterized by a strong focus on science and research
A high potential for the individual development of our employees
Targeted personnel development
The position is initially limited to 2 years
Employment, payment and social benefits are determined by the Public Sector Collective Agreement (Tarifvertrag für den öffentlichen Dienst – TVöD Bund
Interested candidates should submit their applications including motivation letter, CV and references
Apply here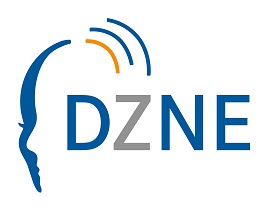 Site
Munich
Contact details
Dr. Sabina Tahirovic
Working hours
full-time
Contract length
2 years, extension possible
Payment, social benefits
according to TVöD Bund
Application deadline
June 30th, 2022
You will obtain special skills and knowledge for your scientific qualification during your activities at DZNE. The DZNE is an equal opportunity employer. It is committed to employing disabled individuals and especially encourages them to apply. We would like to point out that as an employee (f/m/x) of the DZNE Munich you are subject to facility-related compulsory vaccination against the COVID-19 virus (according to § 20a of the Infection Protection Act).