The German Center for Neurodegenerative Diseases (DZNE) is a world-leading internationally oriented research center, committed to discovering new approaches to prevent and treat neurodegenerative diseases. To this end, researchers at ten DZNE sites across Germany pursue a translational and interdisciplinary strategy comprising five interconnected areas: fundamental research, clinical research, health care research, population health science, and systems medicine. www.dzne.de
Student assistant / Studentische Hilfskraft IT und Datamanagement (f/m/x)
Code: 1084/2022/5
Population Health Science is located at the DZNE headquarters in Bonn. Under the leadership of Prof. Monique M.B. Breteler, a team of more than 85 people investigates causes and biomarkers for normal and pathological development of mental and physical health during adult life. With a special focus on neurodegenerative and other age-related diseases, our research is mainly based on data from the Rhineland Study, a population-based cohort study conducted in two geographically defined areas of Bonn with individuals aged 30 years and older. Baseline data is available from more than 8,000 participants, with further recruitment ongoing.
The IT and Data Management team of the Rhineland Study is responsible for the smooth flow of data from collection at the study centers to analysis by the scientists and the development of the necessary software.
---
Your tasks
Support the Web Development for a new appointment booking platform for our study participants and improvement of design and usability of current applications (Groovy and Grails)
Requirements
You have a background in Computer Sciences, Mathematics, Data Science, Bioinformatics or a similar field
Highly motivated
Experience in Software Development (e.g. Git, Testing, CI, …)
Experience in Web Development
A good command of written and spoken English is a plus
Experience with data management and data bases is definitely a plus
We Offer
Close and active participation in a large-scale research project
Working in a dynamic, international environment
An office space in the DZNE office at the Venusberg
How To Apply:
If we could spark your interest, we look forward to receiving your application including the following documents in one single file:
Letter of Motivation
CV
Transcript of records
Up-to-date certificate of enrollment
For inquiries about the position, please contact margit.klitz@dzne.de

Apply now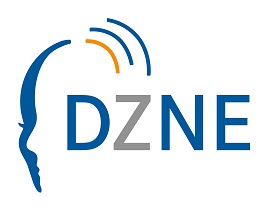 Site
Bonn
Contact details
Prof. Dr. Monique Breteler
Working hours
12 - 19 hours/week
Contract length
fixed-term
Payment, social benefits
Application deadline
30.09.2022
The DZNE is an equal opportunity employer. It especially welcomes and encourages disabled individuals to apply.
We would like to point out that as an employee (m/f/x) of the DZNE Bonn, you are subject to facility-related compulsory vaccination against the COVID-19 virus (according to § 20a of the Infection Protection Act).