The German Center for Neurodegenerative Diseases (DZNE) is a world-leading internationally oriented research center, committed to discovering new approaches to prevent and treat neurodegenerative diseases. To this end, researchers at ten DZNE sites across Germany pursue a translational and interdisciplinary strategy comprising five interconnected areas: fundamental research, clinical research, health care research, population health science, and systems medicine. www.dzne.de
Scientist (f/m/x) in the Light Microscope Facility
Code: 1095/2022/6
A full-time Scientist position is available from August on at the CRFS in the Light Microscopy Facility (LMF). The candidate will work in the LMF at the DZNE in Bonn and will strongly interact with scientists and other core facilities. The LMF is a core facility for scientists, which maintains a variety of up-to-date light microscope setups. The main aim of the facility is to train scientists on various light microscope setups, to support them in establishing their required experimental procedures on the setups, and to develop new techniques/setups for applied light microscopy.
You will be part of a high-end microscopy facility, with a strong focus on intravital imaging and advanced microscopy techniques. We are looking for outstanding, highly qualified candidates with a Ph.D. in biological/biomedical sciences, physic, engineering science or equivalent education with experience in multiphoton microscopy. Knowledge in engineering, applied optics (for example integration of adaptive optics), and advanced light microscope techniques like 3P microscopy, intravital microscopy, super-resolution microscopy, laser microdissection, spinning disk microscopy, or single plane illumination microscopy is considered advantageous.
---
Your tasks
The candidate will be responsible for microscopy setups, scientist support and technical developments. The position involves working in a high-end microscopy facility, supporting scientists in their experiments, and developing 2P and 3P hardware and applications.
Requirements
Relevant university degree (Ph.D. in biology/engineering, physics or equivalent).
3-5 years' relevant experience in research in the field of microscopy (for example in optical engineering, adaptive optics, multiphoton microscopy, intravital microscopy, and/or super-resolution microscopy)
Good skills in microscopy hardware and software.
Excellent communication and team-working skills.
Excellent project management skills.
Good time management skills: Ability to perform well while handling simultaneously a number of functions.
Solution-oriented attitude to work.
A strong sense of diligence and accuracy.
Strong analytical and problem-solving skills.
A proven record of scientific publications is a plus.
We offer
An interesting and challenging task in a research center that works on the future topics of health research.
An international environment characterized by a strong focus on science and research.
A high potential for the individual development of our employees.
Targeted personnel development.
A full-time position (initially temporary limited) starting from 1st of August.
Employment, payment and social benefits are determined by the Public Sector Collective Agreement (Tarifvertrag für den öffentlichen Dienst – TVöD Bund).
For further information, please contact Dr. Hans-Ulrich Fried Tel.: +49 228 43302 894.
Apply here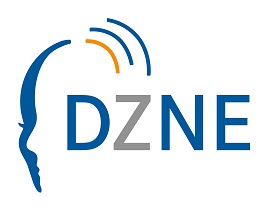 Site
Bonn
Contact details
Dr. Hans Fried
Working hours
full-time
Contract length
initially temporary limited
Payment, social benefits
according to TVöD Bund
Application deadline
August 31th, 2022
The DZNE is an equal opportunity employer. The DZNE is committed to employing disabled individuals and especially encourages them to apply. We would like to point out that as an employee (f/m/x) of the DZNE Bonn you are subject to facility-related compulsory vaccination against the COVID-19 virus (according to § 20a of the Infection Protection Act).