The German Center for Neurodegenerative Diseases (DZNE) is a world-leading internationally oriented research center, committed to discovering new approaches to prevent and treat neurodegenerative diseases. To this end, researchers at ten DZNE sites across Germany pursue a translational and interdisciplinary strategy comprising five interconnected areas: fundamental research, clinical research, health care research, population health science, and systems medicine. www.dzne.de
Data Scientist (f/m/x)
Code: 1116/2022/10
The DZNE in Bonn is looking for a
Data Scientist (f/m/x) - to take the position of Service Leader of the Image and Data Facility (IDAF) in our core research facilities department.
We are seeking for individuals with a high motivation to work in a service-oriented team with strong expertise in bioimaging analysis and programming.
---
Your tasks
We are seeking the service leader of our Image and Data Analysis Facility (IDAF) to join the team of the Core Research Facilities and services at the DZNE in Bonn. The successful candidate will work for the CRFS, and coordinate the provision of image data services to the scientists at the DZNE, as well as develop the services further in close collaboration with the CRFS staff, imaging communities, technology developers, industry, funders, related EU initiatives, etc.) The responsibilities of this position include:
Developing and implementing a strategy for the IDAF
Identifying community needs and challenges for image data services, especially regarding domain-specific added value databases and image data analysis tools, and feed them into the IDAF data service strategy.
Promoting commonly developed solutions for tackling image data challenges (e.g., image data provision according to FAIR principles, image data standards, data management plans, etc.).
Identifying and securing funding opportunities to further develop and scale the IDAF image data services in the future
Supervise a team of image data service experts
The Coordinator for Image Data Services will work closely with and report to the Head of the CRFS
Managing the administrative tasks of the IDAF, including budget management.
Opportunities
You will become part of an inspiring team of experts in neurobiology, microscopy imaging, drug discovery, and data science with the common goal of finding new therapies to cure neurodegenerative diseases.
You will be always at the cutting edge of scientific literature to identify promising new technologies in the fast-moving field of image analysis, data analysis, and artificial intelligence and to develop innovative methods for biomedical image recognition.
As you will be involved in a variety of projects, you will grow your expertise in applied data science and signal processing. Working in a stimulating research environment, you will get in touch with world-leading experts in neuroscience leveraging the latest biotechnological methods such as high content screening microscopy, super-resolution microscopy, and laboratory automation technologies.
Requirements
We are seeking a team player, who is positive, bright, and ready to take ownership and responsibility for the tasks. The ideal candidate should:
Be able to combine in-depth image data management and analysis skills, with management, coordination, and scientific experience to provide optimal solutions for the different stakeholders
Bring experience in coordination of image data services across several stakeholders, preferably in a scientific environment, with proven ability to effectively interact with multiple stakeholders on an interdisciplinary level
Have an advanced life-science degree (Ph.D.) with relevant professional experience
Experience in team building, team supervision, communication, marketing, and professional networking
Experience in computational biology and programming preferably in Python.
Experience with machine learning and artificial intelligence techniques
Confidence in cluster computing and high-performance computing
A high level of computational literacy is required and experience of working in a high-paced professional, academic environment. The successful candidate is a motivated self-starter with a proven ability to manage independently project implementation and delivery within a multi-disciplinary team environment. Effective multi-tasking and the ability to work with tight deadlines are also required. The candidate needs to have excellent communication and interpersonal skills and the ability to move between the scientific and managerial levels. A high standard of written and spoken English is mandatory.
You might also have:
Experience in funding acquisition
Experience in in-Memory-Driven Computing
Understanding of advanced microscopy imaging techniques
We offer
An interesting and challenging task in a research center that works on the future topics of health research
An international environment characterized by a strong focus on science and research
A high potential for the individual development of our employees
Targeted personnel development
A full-time position, initially temporary limited to 2 years
Employment, payment and social benefits are determined by the Public Sector Collective Agreement (Tarifvertrag für den öffentlichen Dienst – TVöD Bund).
Apply here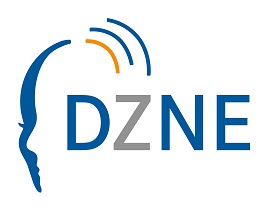 Site
Bonn
Contact details
Dr. Eugenio Fava
Working hours
full-time
Contract length
2 years, extension possible
Payment, social benefits
according to TVöD Bund
Application deadline
October 31st, 2022
The DZNE is an equal opportunity employer. It especially welcomes and encourages disabled individuals to apply. We would like to point out that as an employee (m/f/x) of the DZNE Bonn, you are subject to facility-related compulsory vaccination against the COVID-19 virus (according to § 20a of the Infection Protection Act).