The German Center for Neurodegenerative Diseases (DZNE) is a world-leading internationally oriented research center, committed to discovering new approaches to prevent and treat neurodegenerative diseases. To this end, researchers at ten DZNE sites across Germany pursue a translational and interdisciplinary strategy comprising five interconnected areas: fundamental research, clinical research, health care research, population health science, and systems medicine. www.dzne.de
Student assistant in Systems Medicine (f/m/x)
Code: 1114/2022/7
The research area Systems Medicine (DZNE Bonn site) is recruiting a student assistant in the field of clinical single-cell genomics.
We are a diverse team working on systems medicine approaches in the context of immunology, infection, chronic inflammation, aging, and neurodegenerative diseases. In our projects, we attempt to untangle the molecular underpinnings of environmental influences including pathogens on the immune and nervous system in health and disease.
For more general information, please also visit the website of Systems Medicine.
https://www.dzne.de/en/research/research-areas/systems-medicine/
---
Your tasks
The successful candidate will have to opportunity to contribute to our clinical cohort study program, where the key task will be the diligent sample handling to ensure quality results, including all steps from RNA extraction to library preparation for RNA sequencing.
Requirements
Background in life sciences

exact pipetting skills
practical knowledge in RNA handling is favorable
very good German or English proficiency
enthusiastic and collaborative work attitude
exact, consistent and reliable work ethic in repetitive tasks
ability to work independently as well as in a team
We offer
the opportunity to contribute to the application of transcriptomics in a clinical study
excellent scientific infrastructure and state-of-the-art methodologies
a thriving interdisciplinary and international research and working environment at the DZNE
Employment, payment and social benefits are consistent with those at other research institutes
Please submit your application online via: https://jobs.dzne.de/xxx as a single pdf file, including your CV (incl. the contact details of one-two references) and a brief cover letter (max. 1 page) stating your motivation for and prior experience relating to this offer.
If you have further questions, please contact anna.aschenbrenner@dzne.de.
Interviews will take place by video conference, with a possible on-site visit to Bonn. The position is available immediately and applications will be considered until the position is filled.
Apply here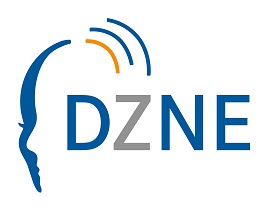 Site
Bonn
Contact details
Dr. Anna Aschenbrenner
Working hours
Contract length
3 months
Payment, social benefits
consistent with those at other research institutes
Application deadline
15.09.2022
The DZNE is an equal opportunity employer. It is committed to employing disabled individuals and especially encourages them to apply. We would like to point out that as an employee (m/f/x) of the DZNE Bonn, you are subject to facility-related compulsory vaccination against the COVID-19 virus (according to § 20a of the Infection Protection Act).