The German Center for Neurodegenerative Diseases (DZNE) is a world-leading internationally oriented research center, committed to discovering new approaches to prevent and treat neurodegenerative diseases. To this end, researchers at ten DZNE sites across Germany pursue a translational and interdisciplinary strategy comprising five interconnected areas: fundamental research, clinical research, health care research, population health science, and systems medicine. www.dzne.de
PhD position 'Vascular Disease and Brain Health' (f/m/x)
Code: 1125/2022/8
We are looking for an enthusiastic and ambitious young researcher who is keen to pursue their PhD focusing on the association of cardio- and cerebrovascular diseases and brain health.
The job holder will be part of the Population Health Sciences group, led by Prof Dr Dr Monique M B Breteler, and located at the headquarters of the German Center for Neurodegenerative Diseases (DZNE) in Bonn. We study determinants and biomarkers of normal and pathological mental and physical health function over the adult life course, with a special emphasis on neurodegenerative diseases and ageing. The research is primarily based on the Rhineland Study, a prospective cohort study that emphasizes deep phenotyping.
The comprehensive data collection includes detailed structural and functional brain imaging, cognitive and behavioral assessments, cardiovascular investigations, sensory systems assessments, questions on medical history, lifestyle, nutrition and mental health, assessment of medication intake and collection of biomaterials. Moreover, we have already obtained extensive blood-based biomarker data from our participants, including (epi-)genomic arrays, RNA-seq data, metabolomics, lipidomics, and immune profiling, as well as gut microbiome analyses.
---
Your tasks
You will focus on research topics related to the vascular burden of brain health within the context of the Rhineland Study. Your responsibilities include: participation in and supervision of data acquisition and processing; data analysis and preparation of academic publications; active participation in national and international collaborative studies.
Requirements
Excellent degree in epidemiology, medicine, or biomedical sciences
Demonstrable interest in quantitative research, the possession of strong data analytical skills, and the ability for independent and critical thinking
First experience in epidemiological research is a plus
Statistical knowledge and R coding skills are desirable
Flexibility and strong interpersonal skills
Strong communication and writing skills in the English language are a prerequisite
We offer
An interesting and challenging position on the forefront of health research
Work in a highly interdisciplinary and international team to address pressing health issues related to aging
Excellent scientific infrastructure with state-of-the-art research and computational facilities
Active encouragement and support of our employees' individual development
Employment, payment, and social benefits are consistent with those at other research institutes
The PhD position will be integrated into the Bonn International Graduate School of Clinical and Population Science and further training in epidemiological, statistical and computational methods will be provided as needed. The position is initially limited to three years with the possibility of extension.
How to apply
Interested applicants should submit, as one single PDF file, a CV including 3 references, transcripts, and a cover letter describing your motivation to apply for this position, including your research interest and experience, through "Apply here".
Review of applications will begin immediately and continue until the position is filled.
Apply now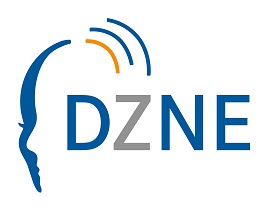 Site
Bonn
Contact details
Prof Dr Dr Monique Breteler at population-research@dzne.de
Working hours
full-time
Contract length
2 years, extension possible
Payment, social benefits
consistent with those at other research institutes
Application deadline
10.02.2023
You will obtain special skills and knowledge for your scientific qualification during your activities at DZNE. The DZNE is an equal opportunity employer. It is committed to employing disabled individuals and especially encourages them to apply. We would like to point out that as an employee (f/m/x) of the DZNE Bonn, you are subject to facility-related compulsory vaccination against the COVID-19 virus (according to § 20a of the Infection Protection Act).