The German Center for Neurodegenerative Diseases (DZNE) is a world-leading internationally oriented research center, committed to discovering new approaches to prevent and treat neurodegenerative diseases. To this end, researchers at ten DZNE sites across Germany pursue a translational and interdisciplinary strategy comprising five interconnected areas: fundamental research, clinical research, health care research, population health science, and systems medicine. www.dzne.de
Postdoctoral Researcher (f/m/x)
Code: 8044/2022/10
for the research group of Dr. Natalia Rodriguez Muela.
Why a given neuropathology does not impact all neurons of the same type to a similar level? This is a fascinating question in neurodegeneration research that remains unanswered and represents the main focus of my lab. In most neurodegenerative diseases certain neuronal subgroups degenerate fast while others, carrying the same mutations – if any –, subjected to theoretically analogous stress and displaying comparable functional properties remain unaffected, even at the latest stages of the disease. Motor neuron diseases are a group of disorders in which motor neurons (MNs) of the spinal cord and/or the motor cortex are the primary cell type affected where this perplexing feature can also be observed. This key aspect of motor neuron diseases had been difficult to address using available mouse models. The Rodriguez-Muela lab will use a variety of approaches ranging from cellular biology techniques and live imaging to genome editing and single cell genomics, and utilizing hiPSC together with transgenic animal models, to investigate the molecular mechanisms underlying such selective MN death. We devote a special focus at exploring the molecular basis of proteostasis failure – major causative event in neurodegeneration –, and at examining the contribution of cell autonomous and non-cell autonomous factors to the selective MN loss. Our ultimate goal is to understand the molecular origin of this distinctive neuronal vulnerability to design effective therapeutics targeting specific neuronal subtypes or phases of the disease.
---
Your tasks
Generation of 2D neuronal cultures and 3D cortical and spinal cord organoids, derived from hiPSCs, for the study of the cellular and molecular basis of selective neuronal death in neurodegenerative diseases.
Generation of iPSC reporter lines using CRISPR/Cas genome editing technology to tag transcription factors specific to distinct neuronal subtypes with fluorescent reporters and make fusion proteins.
Utilizing systems biology techniques (transcriptomics, proteomics and high-throughput imaging) to investigate the molecular properties of the distinct iPSC-derived motor neuron populations.
Requirements
Applicants must have a Ph.D. and should have relevant experience to our research interest such as neuroscience, epigenetics and molecular biology
Capable to work independently within a collaborative environment
Prior experiences in human iPSC culture, in vitro generation of human brain organoids (3D methods), CRISPR/Cas-mediated genome editing techniques, in vitro neurodegenerative disease modeling and next generation sequencing data analysis, but other expertise relevant to our interests is also welcome
Applicants should have at least one peer-reviewed publication in international journals
The lab language is English
We offer
An interesting and challenging task in a research center that works on the future topics of health research
An international environment characterized by a strong focus on science and research
A high potential for the individual development of our employees
Targeted personnel development
Employment, payment and social benefits are determined by the Public Sector Collective Agreement (Tarifvertrag für den öffentlichen Dienst – TVöD Bund)
Required documents for application:
Curriculum Vitae
Three of the usual references
Research statement –prior experience, project plans, future goals, and possible contributions to the lab
Further information and contact details of Dr. Rodriguez Muela can be found under: https://www.dzne.de/en/research/research-areas/fundamental-research/research-groups/ Rodriguez-Muela/research-areasfocus/
The group is member of the Dresden International Graduate School of Biomedical and Bioengineering (DIBS-BB)(https://www.digs-bb.de/research/research-groups/natalia-rodriguez-muela).
Apply here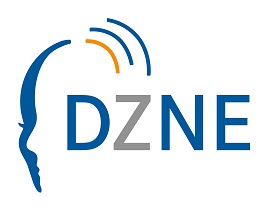 Site
Dresden
Contact details
Dr. Rodriguez Muela
Working hours
full-time
Contract length
2 years, extension possible
Payment, social benefits
according to TVöD Bund
Application deadline
October 20th, 2022
You will obtain special skills and knowledge for your scientific qualification at DZNE. The DZNE is an equal opportunity employer. It is committed to employing disabled individuals and especially encourages them to apply.