The German Center for Neurodegenerative Diseases (DZNE) is a world-leading internationally oriented research center, committed to discovering new approaches to prevent and treat neurodegenerative diseases. To this end, researchers at ten DZNE sites across Germany pursue a translational and interdisciplinary strategy comprising five interconnected areas: fundamental research, clinical research, health care research, population health science, and systems medicine. www.dzne.de
PhD student (m/f/x)
Code: 2091/2022/9
A PhD position is available in the laboratory of Prof. Dr. Harald Steiner to conduct research on Alzheimer´s disease-associated γ-secretase, an intramembrane-cleaving protease complex and pivotal target for potential Alzheimer therapeutics. Our group aims at a better understanding of how the enzyme generates neurotoxic forms of amyloid β-peptides and how it can be efficaciously and safely targeted in a substrate-selective manner by drugs such as γ-secretase modulators (see Kretner et al. EMBO Mol. Med. 2016, Fukumori et al. EMBO J. 2016, Trambauer et al. EMBO Rep. 2020, Feilen et al. eLife 2022 and for overviews Steiner et al. Cell Stress 2018, Fukumori et al. Sem. Cell Dev. Biol. 2020, Trambauer et al., Curr. Opin. Neurobiol. 2020). Additional information can be found on our web site (https://www.dzne.de/forschung/forschungsbereiche/grundlagenforschung/forschungsgruppen/steiner/forschungsschwerpunkte/).
---
Your tasks
The PhD project will concern a question(s) in the subject area of current γ-secretase research, e.g., how substrates of γ-secretase are recruited by the enzyme, how they get access to its active site in the catalytic presenilin subunit, how the enzyme achieves substrate selectivity or how a simple presenilin model protease, PSH, works in comparison to γ-secretase. To address these fundamental questions, established and state-of-the-art experimental approaches will be used.
Requirements
PhD candidates should be highly motivated, recent MSc graduates in biochemistry, molecular medicine or related fields and ideally have already obtained experience in project-relevant experimental techniques such as molecular cloning techniques, cell culture, protein expression and purification and protein analysis including ELISA and mass spectrometry. Interest in and/or experience with the structure and dynamics of membrane proteins is welcome. Since the PhD project will require efficient interaction within a diverse team of scientists and technical staff in an international research environment, good communication skills and fluency in English is a must.
We offer
An interesting and challenging task in a research center that works on the future topics of health research
An international environment characterized by a strong focus on science and research
Targeted personnel development
A position, initially temporary limited to 2 years with the option for extension
Company pension plan, health management
Employment, payment and social benefits are consistent with those at other research institutes
Applications including motivation letter and CV should be submitted as a single pdf file. The position is available from January 1, 2023 or later; interviewing will continue until the position is filled.
Apply now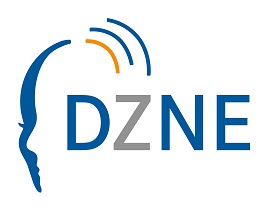 Site
Munich
Contact details
Prof. Dr. Steiner
Working hours
full-time
Contract length
2 Jahre, Verlängerung möglich
Payment, social benefits
vergleichbar mit anderen Forschungseinrichtungen
Application deadline
31.10.2022
You will obtain special skills and knowledge for your scientific qualification during your activities at DZNE. The DZNE is an equal opportunity employer. It is committed to employing disabled individuals and especially encourages them to apply. Please note that as an employee of the DZNE Munich, you are subject to facility-related compulsory vaccination against the COVID-19 virus (according to § 20a of the Infection Protection Act).