The German Center for Neurodegenerative Diseases (DZNE) is a world-leading internationally oriented research center, committed to discovering new approaches to prevent and treat neurodegenerative diseases. To this end, researchers at ten DZNE sites across Germany pursue a translational and interdisciplinary strategy comprising five interconnected areas: fundamental research, clinical research, health care research, population health science, and systems medicine. www.dzne.de
Postdoc (f/m/x) - Expertise in methodology of translational research
Code: 9075/2022/9
The "Late-Translational Dementia Research" group aims to outline and elucidate the hurdles to implementing the knowledge gains of neuroscientific research into health care practice, and devise research, methods and actions to overcome them effectively. Thisprogram entails elements of clinical and translational research, leveraging on interdisciplinary collaborations.
---
Your tasks
Tasks include project management; literature review; drafting questionnaires, performing and processing data from surveys and Delphi panels; data collection, management, quality check, analysis, interpretation; dissemination at scientific congresses; scientific writing. The chosen candidate is also expected to contribute to the expansion of this research program by submitting original research as a PI or co-PI to adequate grant frameworks.
Requirements
Master's degree (or equivalent) or PhD in Experimental Psychology, Neuroscience, Public Health, or other similar fields with sound methodological education (eg., Epidemiology)
Interest and expertise in methodological aspects of research
Expertise in data analysis with statistical packages and scientific writing
Great precision and reliability
Capability of literature synthesis; demonstrated ability in systematic reviews and meta-analyses
Strong commitment to research
Proactive and collaborative attitude with multidisciplinary collaborators
Proficiency in English
We offer
An interesting and challenging task in a research center that works on the future topics of health research
An international environment characterized by a strong focus on science and research
Options for the realization of family-friendly and flexible working conditions
Targeted personnel development
A position, initially temporary limited to 3 years
Company pension plan, health management
Employment, payment and social benefits are determined by the Public Sector Collective Agreement (Tarifvertrag für den öffentlichen Dienst – TVöD Bund)
You will obtain special skills and knowledge for your scientific qualification during your activities at DZNE.
Apply here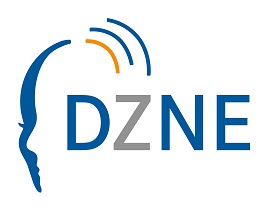 Site
Rostock
Contact details
Frau Dr. Marina Boccardi
Working hours
part-time (65 %)
Contract length
Payment, social benefits
according to TVöD Bund
Application deadline
November 4th, 2022
The DZNE is an equal opportunity employer. It is committed to employing disabled individuals and especially encourages them to apply. We would like to point out that as an employee (m/f/x) of the DZNE Rostock, you are subject to facility-related compulsory vaccination against the COVID-19 virus (according to § 20a of the Infection Protection Act).