Das Deutsche Zentrum für Neurodegenerative Erkrankungen (DZNE) ist ein weltweit führendes, international ausgerichtetes Forschungszentrum, das sich der Entdeckung neuer Ansätze zur Prävention und Behandlung neurodegenerativer Erkrankungen verschrieben hat. Zu diesem Zweck verfolgen Forscherinnen und Forscher an zehn DZNE-Standorten in ganz Deutschland eine translationale und interdisziplinäre Strategie, die fünf miteinander verbundene Bereiche umfasst: Grundlagenforschung, Klinische Forschung, Versorgungsforschung, Populationsforschung und Systemmedizin. www.dzne.de
IT Support Staff (f/m/x)
Code: 1149/2022/11
The DZNE is an interdisciplinary research center, part of the Helmholtz Association of German Research Centers and operates central IT services at its headquarters in Bonn, which provides the infrastructure and services for the entire research center distributed across ten locations in Germany, responding to the needs of scientists and administration.
The IT Support team provides qualified technical support for all DZNE internal users. In your role, as a member of the IT Support team, you will be responsible of providing a comprehensive IT service and application support to our customers in Bonn as well as at the other sites across Germany.
---
Ihre Aufgaben
You will work in our support team and act as a competent contact person for user questions concerning IT within the scope of customer support.
You will install and maintain computers, laptops, printers and mobile devices with different operating systems (Windows, MacOS).
In the helpdesk, you receive user requests and incident reports and process them in our ticket system.
You analyze and resolve the issues by phone, mail and remote function and document the analysis results and solutions.
Your responsibilities will include tracking issues, ensuring service levels are maintained and forwarding incident reports to downstream help desk functions, as well as collecting all preliminary information related to those issues that require more expert investigation and intervention of second level support.
You advise our customers on new services and technologies and permanently develop the support in the team.
Manage the software release process
Support Standard software
Document known issues and presenting them to the team
Ihr Profil
You have a completed education in the field of computer science and practical experience in the IT and support area
You are very familiar with the current hardware and software (MS Office, Windows (7)/10, MacOS, PCs, notebooks, smartphones, printers, event and presentation technology)
You enjoy dealing with customers and have excellent communication and service skills
Good command of the German or English language and the willingness to expand the knowledge of the other language
Ideally, you have already gained experience in the areas of user account management and directory services (AD/LDAP), software distribution, networking, telecommunications and in working with a ticket system
You bring a self-reliant, result- and goal-oriented way of working and appear professional at all times.
Distinct ability to work in a team, commitment and keen on active customer contact complete your profile.
Willingness to undertake further self-development
We offer
An interesting and challenging job in an international research institution working on topics in the field of health research
Modern ambience, workplace with high-quality technical equipment as well as very good working conditions in a committed and harmonious team
Broad scope for the personal development of employees
Targeted personnel development and work-life balance
A full-time position, initially limited to 2 years with the possibility of extension to a permanent position.
Employment, remuneration and social benefits are based on the collective agreement for the public service (TVöD - Bund).
Apply here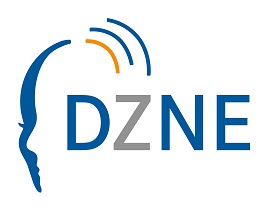 Standort
Bonn
Ihr Ansprechpartner
Laura Baracchi
Stellenumfang
full-time
Befristung
2 years, unlimited contract possible
Vergütung
according to TVöD Bund
Bewerbungsfrist
November 30th, 2022
You will obtain special skills and knowledge for your scientific qualification at DZNE. The DZNE is an equal opportunity employer. It especially welcomes and encourages disabled individuals to apply. We would like to point out that as an employee (f/m/x) of the DZNE Bonn you are subject to facility-related compulsory vaccination against the COVID-19 virus (according to § 20a of the Infection Protection Act).