The German Center for Neurodegenerative Diseases (DZNE) is a world-leading internationally oriented research center, committed to discovering new approaches to prevent and treat neurodegenerative diseases. To this end, researchers at ten DZNE sites across Germany pursue a translational and interdisciplinary strategy comprising five interconnected areas: fundamental research, clinical research, health care research, population health science, and systems medicine. www.dzne.de
PhD Student (f/m/x) Epidemiology for the area of "Gait and movement analysis across adult life span"
Code: 1154/2022/11
We are looking for a highly motivated PhD student to join our research group "Population & Clinical Neuroepidemiology" at the German Center for Neurodegenerative Diseases (DZNE) in Bonn. Using deep (endo)phenotypic data obtained in the context of the Rhineland Study, a prospective population-based cohort study in Bonn which will include up to 20,000 people aged 30 years and over and is planned to run for decades, we aim to identify the risk factors, causes as well as trait and state markers of neurodegenerative diseases through application of epidemiological and bio-informatics approaches. The Rhineland Study examination centres are equipped with state-of-the art movement measurement facilities including automatic gait and movement analysis, 3T MRI scanners, advanced bio-banking facilities and large data storage and computational resources.

An important research topic within the Rhineland Study is the identification of risk factors and determinants of age-associated gait and movement changes as well as the elucidation of their neuroanatomical and functional basis.
---
Your tasks
The main aim of this PhD project is to identify risk factors associated with the development of age-associated changes in gait and movement profiles during aging. To this end, various quantitative measures of gait and movement performance in participants from the Rhineland Study will be obtained and linked to clinical, imaging, biochemical and multi-omic data, including detailed quantitative measures of brain structure and connectivity.
The scientific work will include participation in and supervision of gait and movement data collection and processing within the Rhineland Study, data analysis, presentation of the results as well as preparation of manuscripts for publication in international scientific journals.

Requirements
We are looking for a highly talented, motivated, enthusiastic and ambitious researcher with good social skills. Successful candidates hold a degree in epidemiology, neuroscience, medicine or other relevant discipline. Demonstrable interest in quantitative research, strong analytical skills, ability for independent and critical thinking, and excellent communication and writing skills in both German and English are a prerequisite.

We offer
An international environment characterized by a strong focus on science and research.
Opportunity to learn cutting-edge neuroscience techniques and epidemiological methods.
Advanced interdisciplinary vocational training.
Excellent infrastructure, including modern workspaces.
Employment, payment, and social benefits are consistent with the Public Sector Collective Agreement (TVöD Bund).
Contract duration of 4 years
Successful candidates will be supervised by Dr. Ahmad Aziz and Prof. Monique M.B. Breteler. Support and mentoring will be available at every step along the way. The PhD position will be integrated into the Bonn International Graduate School Clinical and Population Science (www.bigs-clinpopscience.de) with regular seminars as well as supportive mentoring and other research infrastructure. Training in general scientific methods as well as more specialized methods employed by the research unit will be provided. Active participation in local, national and international conferences is expected. Successful candidates will be awarded a PhD or MD/PhD depending on prior qualifications.
Interested?
Please, send your application in a single pdf file (in English or German), including:
A letter of motivation.
A detailed and up-to-date CV, including a description of your relevant experience.
A copy of your academic transcripts.
At least two references.
The application should be sent via the link below. Review of applications will begin immediately and continue until the position is filled.
For inquiries about the position, please contact Dr. Aziz at ahmad.aziz@dzne.de
Apply now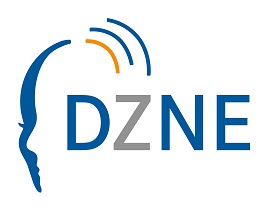 Site
Bonn
Contact details
Dr. Ahmad Aziz
Working hours
full-time
Contract length
4 years
Payment, social benefits
consistent with those at other research institutes
Application deadline
May 15th, 2023
You will obtain special skills and knowledge for your scientific qualification during your activities at DZNE. The DZNE is an equal opportunity employer. It is committed to employing disabled individuals and especially encourages them to apply.