The German Center for Neurodegenerative Diseases (DZNE) is a world-leading internationally oriented research center, committed to discovering new approaches to prevent and treat neurodegenerative diseases. To this end, researchers at ten DZNE sites across Germany pursue a translational and interdisciplinary strategy comprising five interconnected areas: fundamental research, clinical research, health care research, population health science, and systems medicine. www.dzne.de
Research Group Leader (f/m/x) - Glia biology in human(ized) 3D model systems
Code: 3068/2022/11
---
Your tasks
The successful candidate (f/m/d) is expected to develop human(ized) models to study mechanism of aging and neurodegenerative diseases. The work should focus on the understanding of glia-neuron homeostasis and its disturbance with aging and disease-associated protein misfolding. Interactions with scientists from other pillars and DZNE sites, as well as contributions to national and international consortia in the area of stem cells and neurodegeneration will be an integral part of the work.

Requirements
The successful candidate should be internationally recognized in the areas of human stem cell biology, organotypic slice cultures, glia cell biology and should have already made significant contributions to national and international consortia.
We expect an excellent publication record, experience in leading a multidisciplinary research team and mentoring of scientific personnel, teaching of university students and acquisition of third-party funds. Experience in collaborations with academic and industry partners is a plus.
The successful candidate is required to have gained 'Habilitation' or an equivalent scientific qualification with experience in teaching. The DZNE aims to increase the proportion of female scientists in research and teaching and specifically welcomes applications from qualified female scientists. Disabled individuals will be given preference in case of equal qualification.
We offer
An interesting and challenging task in a research center that works on future topics of health research
An international environment characterized by a strong focus on science and research
A high potential for the individual development of our employees
A full-time permanent position
W2 (federal government) equivalent compensation
For inquiries about the position please contact Prof. Dr. Mathias Jucker (Mathias.Jucker@dzne.de).
Please submit your application (CV, research proposal, two letters of references) via the link below.
Apply here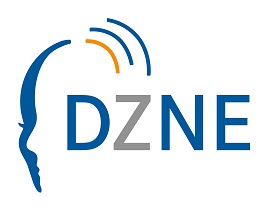 Site
Tübingen
Contact details
Prof. Dr. Jucker
Working hours
full-time
Contract length
unlimited
Payment, social benefits
W2 (federal government) equivalent compensation
Application deadline
December 9th, 2022