Das Deutsche Zentrum für Neurodegenerative Erkrankungen (DZNE) ist ein weltweit führendes, international ausgerichtetes Forschungszentrum, das sich der Entdeckung neuer Ansätze zur Prävention und Behandlung neurodegenerativer Erkrankungen verschrieben hat. Zu diesem Zweck verfolgen Forscherinnen und Forscher an zehn DZNE-Standorten in ganz Deutschland eine translationale und interdisziplinäre Strategie, die fünf miteinander verbundene Bereiche umfasst: Grundlagenforschung, Klinische Forschung, Versorgungsforschung, Populationsforschung und Systemmedizin. www.dzne.de
Software Applications Analyst (f/m/x) in part-time (50%)
Code: 1158/2022/11
The DZNE is an interdisciplinary research centre, part of the Helmholtz Association of German Research Centres and operates central IT services at its headquarters in Bonn providing the central network, server and storage infrastructure for the entire research institution distributed across ten locations in Germany, supporting the work of scientists and administration. At the moment we are looking for candidates to strengthen our "Scientific IT Systems and Software" team.
You will be part of a multidisciplinary team involved in diverse projects, at the interface between IT and several research groups. The team complements the operations and support teams, analysing, developing and implementing solutions and new technologies. Furthermore, the team is responsible to adapt, support and maintain tailored IT solutions with crucial impact in DZNE mission.
---
Ihre Aufgaben
You will be the specialist and promotor of scientific solutions and research data management applications
Participate in the design, concept, development and maintenance of our customized internal solutions
Contribute with your knowledge to improve our Application Databases (MS SQL, Oracle, MySQL, MariaDB, etc.)
Use your knowledge in web development (HTML5, JavaScript, ReactJS, AngularJS, PHP, Java, etc.) to maintain and expand our internal systems
Troubleshoot software applications and document technical solutions
Administration, installation and support of solutions e.g., Limesurvey and Labfolder
Support applications and handle complex technical problems and data issues
Develop and maintain MS SharePoint project sites
Responsible for the creation or review of documentation for assigned projects
Design and execute Test plans for existing applications
Implement standard software development concepts and Software design patterns (MVC)
Investigate, evaluate and propose new technologies and solutions for our daily challenges
Ihr Profil
Degree in software engineering or relevant studies in a related field
Talented with web development technologies (HTML5, JavaScript, ReactJS, AngularJS, PHP, Java, etc.)
Experience with Windows and Linux systems (RedHat, CentOS, Rocky, etc.)
Knowledge of database systems (MySQL, MariaDB, Microsoft SQL, Oracle, PostgreSQL)
Good command of programming/scripting languages (e.g. Python, C/C++, PHP, Bash)
Understanding of the concepts of Object-Oriented Programming (OOP), MVC (Model-View-Controller) Pattern, and RESTful web services
Experienced with containers and virtualization technologies (Docker/Singularity, VMware)
Basic knowledge of Microsoft SharePoint
Excellent analytical skills and attention to detail
Customer and solution orientation
Strong communication skills and collaborative approach
High degree of sense of responsibility, initiative and ability to work in a team
Fluent spoken and written English
We offer
An interesting and challenging job in a renowned international research institution
Integration in a dynamic, harmonious and motivated cross-functional team
Continuous and extensive development/training opportunities
Flexible working hours
For non-German speakers, in-house German language courses to support your professional interactions at work
A part-time position, initially limited to 2 years with the possibility of extension to a permanent position
Employment, remuneration and social benefits are based on the Public Sector Collective Agreement (Tarifvertrag für den öffentlichen Dienst, TVöD – Bund).
Apply here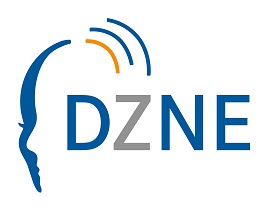 Standort
Bonn
Ihr Ansprechpartner
Laura Baracchi
Stellenumfang
Teilzeit 50 %, part-time (50 %)
Befristung
2 years, unlimited contract possible
Vergütung
according to TVöD Bund / gem. TVöD Bund
Bewerbungsfrist
31.12.2022
The DZNE is an equal opportunity employer. It is committed to employing disabled individuals and especially encourages them to apply. We would like to point out that as an employee (f/m/x) of the DZNE Bonn you are subject to facility-related compulsory vaccination against the COVID-19 virus (according to § 20a of the Infection Protection Act).