The German Center for Neurodegenerative Diseases (DZNE) is a world-leading internationally oriented research center, committed to discovering new approaches to prevent and treat neurodegenerative diseases. To this end, researchers at ten DZNE sites across Germany pursue a translational and interdisciplinary strategy comprising five interconnected areas: fundamental research, clinical research, health care research, population health science, and systems medicine. www.dzne.de
Postdoctoral position (f/m/x) for data scientist/bioinformatician/computational biologist
Code: 3070/2023/1
We are looking for a highly enthusiastic, ambitious and self-motivated post-doctoral researcher (f/m/x). The position is available within the scientific team "Biomedical Data Science" led by Vikas Bansal at the DZNE Tuebingen. The group is interested in producing, integrating and discovering patterns in large multi-omics datasets to extend the understanding of transcriptional and post-transcriptional regulatory mechanisms. Integration of different sequencing data types provides an opportunity to investigate biological pathways at multiple layers like genotype, chromatin and transcript levels. We (together with collaborators) use iPSCs, human tissues and mouse models to generate cell-type specific multi-omics data to better understand diseases related to the brain and nervous system. The position should be filled as soon as possible, latest until March 2023.
---
Your tasks
Analysis of Multi-omics sequencing data like RNA-seq and ATAC-seq (both bulk and single cell/nuclei), small RNA-seq and Ribo-seq
Integration of Multi-omics sequencing data, especially to decipher gene-regulatory networks
Visualization of high-dimensional multimodal data and make it available through web-based portal
Preparation of high-impact manuscripts
Requirements
A PhD degree or equivalent working experience in computational biology, bioinformatics, computer science, statistics, or similar
Solid skills in R/Python/bash programming and version control/containerization
Familiar with developing and maintaining bioinformatic workflows (Snakemake, WDL or Nextflow)
Solid experience with NGS data analyses. Experience with data(base) management and data visualization workflows is a plus
Strong communication skills that will enable effective participation in an interdisciplinary team of data analysts and biologists
The working language is English and knowledge of German is not required
We offer
Options for the realization of flexible working conditions
Company pension plan and health management
Working in an international team within a stimulating research environment and very well-equipped laboratories
A high potential for targeted personnel development through courses like "Strategic Career Planning in Academia", "Leading a Team" and "Ph.D. Supervision Process"
A full-time position, initially temporary limited until July 31st, 2024
Employment, payment and social benefits are determined by the Public Sector Collective Agreement (Tarifvertrag für den öffentlichen Dienst – TVöD Bund)
Interested candidates should provide the following documents: cover letter (including a personal statement and your prior research experience), CV with publication record, up to three relevant references or three letters of recommendation, and if possible, up to 3 highlighted publications (optional).
Applications are being accepted on a rolling basis.
For further information contact Vikas Bansal at Vikas.Bansal@dzne.de
Apply here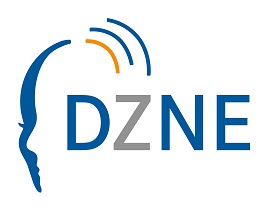 Site
Tübingen
Contact details
Dr. Vikas Bansal
Working hours
full-time
Contract length
fixed-term
Payment, social benefits
according to TVöD Bund
Application deadline
February 15th, 2023
The DZNE is an equal opportunity employer. It especially welcomes and encourages disabled individuals to apply. You will obtain special skills and knowledge for your scientific qualification during your activities at DZNE.