The German Center for Neurodegenerative Diseases (DZNE) is a world-leading internationally oriented research center, committed to discovering new approaches to prevent and treat neurodegenerative diseases. To this end, researchers at ten DZNE sites across Germany pursue a translational and interdisciplinary strategy comprising five interconnected areas: fundamental research, clinical research, health care research, population health science, and systems medicine. www.dzne.de
PhD candidate (f/m/x) in Systems Medicine
Code: 1169/2023/1
The Modular High-Performance Computing and Artificial Intelligence group in the research area Systems Medicine (DZNE Bonn site) is recruiting a PhD candidate in the field of bioinformatics.
Our diverse team focuses on understanding the mechanisms of neurodegenerative diseases using machine learning and bioinformatics. Our work drives the development of new approaches, which ultimately facilitate the research on neurodegenerative diseases and the translation into medical practice. In our projects, we use biological insights to design, implement, and evaluate generative modelling approaches on data sets like single-cell genomics data and biomarkers. Such generated data allow privacy-preserving data sharing and collaboration.
For more general information, please also visit the website of Systems Medicine.
https://www.dzne.de/en/research/research-areas/systems-medicine/ and our group https://dzne.de/becker.
---
Your tasks
The successful candidate will work on the PriSyn project, where we build clinical decision support systems for neurodegenerative diseases using machine learning on virtual cohorts and synthetic data. Project partners are the Helmholtz institute for information security CISPA, Hewlett Packard Enterprise and QuantPi, a specialist on explainable AI. In collaboration with these partners, PriSyn will use generative modelling and explainable AI on specialized hardware. Participation at project meetings and international conferences is expected.
Requirements
Master or equivalent in computational biology, bioinformatics, biomathematics, or comparable topics
Strong research background in one or more of biomedicine, computational biology, bioinformatics, neurodegenerative diseases, machine learning
Experience in the analysis of Next-Generation Sequencing data e.g. single-cell RNA-Seq
Very good English proficiency
Practical knowledge of data analysis using R or Python is of advantage.
Enthusiastic and collaborative work attitude
Ability to work independently as well as in a team
We offer
An interesting and challenging task in a research center that works on the future topics of health and privacy research
Excellent scientific infrastructure and state-of-the-art methodologies
A thriving interdisciplinary research environment at the DZNE
Fully established genomics, bioinformatics and wet-lab facilities
Modular high-performance computing resources
Employment, payment and social benefits are consistent with those at other research institutes
The position is initially limited to 3 years
Please submit your application online via the link below as a single pdf file, including your CV (incl. two references) and a brief cover letter (max. 1 page) stating your motivation for and prior experience relating to this offer.
If you have further questions, please contact Matthias.Becker@dzne.de. Interviews will take place by video conference, with a possible on-site visit to Bonn. The position is available immediately and applications will be considered until the position is filled (with a possible starting date being March 1st, 2022).
Apply now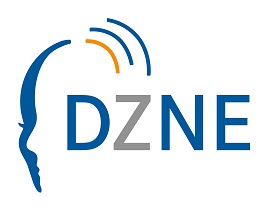 Site
Bonn
Contact details
Dr. Matthias Becker
Working hours
full-time
Contract length
3 years
Payment, social benefits
consistent with those at other research institutes
Application deadline
February 15th, 2023
The DZNE is an equal opportunity employer. It is committed to employing disabled individuals and especially encourages them to apply. You will obtain special skills and knowledge for your scientific qualification.