The German Center for Neurodegenerative Diseases (DZNE) is a world-leading internationally oriented research center, committed to discovering new approaches to prevent and treat neurodegenerative diseases. To this end, researchers at ten DZNE sites across Germany pursue a translational and interdisciplinary strategy comprising five interconnected areas: fundamental research, clinical research, health care research, population health science, and systems medicine. www.dzne.de
2 PhD students (f/m/x)
Code: 1186/2023/2
The Horizon Europe MSCA-Doctoral Network ETERNITY ("FuEl ThE bRaiN In healtThY aging and age-related diseases") is a Consortium consisting of laboratories from Universities, Research Institutions and small-medium enterprises. ETERNITY offers a groundbreaking PhD level training in brain metabolism, focusing on metabolic and aged-related disorders. For more information, please see https://projecteternity.eu/
We are searching for two highly motivated, science-driven early-stage researchers with a recent Master degree (or equivalent) and a background in experimental Life Science discipline. The successful candidates have good communication skills, are team players and have the necessary flexibility to adapt their work schedules to the training activities.
---
Your tasks
The group of Dr. Daniele Bano (DZNE, Bonn) offers a project aiming to investigate the impact of mitochondrial function/dysfunction in microglia development and activity upon dietary challenges in iPSC-derived microglia and in mouse models of mitochondrial diseases. Previous experience with induced pluripotent stem cells (iPSCs) is a plus.
Requirements
The group of Dr. Melania Capasso (DZNE, Bonn) is looking for a student with previous experience in immunology and/or neuroscience. The project aims to assess how mitochondrial bioenergetics, in microglia or other brain cells, affects signaling pathways and the inflammatory phenotype of aged microglia, using mouse models of ageing.
We offer exciting and fully funded research projects; committed mentorship; an excellent scientific environment in a major center for translational neuroscience research; access to a well-structured doctoral program. For more information about allowance, benefits and eligibility requirements, please see:
https://projecteternity.eu/admission/
https://euraxess.ec.europa.eu/worldwide/india/news/europe-10-phd-positions-msca-dn-project-eternity
The DZNE offers an international environment characterized by a strong focus on science and research.
Please submit your application to both, specifying the relevant project:
Deadline: April 15th 2023, 17:00 (CET).
Apply now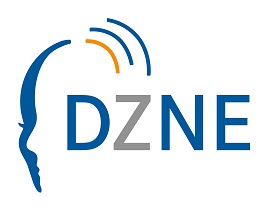 Site
Bonn
Contact details
Dr. Daniele Bano and Dr. Melania Capasso
Working hours
full-time
Contract length
2 years, extension possible
Payment, social benefits
consistent with those at other research institutes
Application deadline
April 15th, 2023 - 17:00 (CET)
Our Institute is an equal opportunity employer. It is committed to employing disabled individuals and especially encourages them to apply.