The German Center for Neurodegenerative Diseases (DZNE) is a world-leading internationally oriented research center, committed to discovering new approaches to prevent and treat neurodegenerative diseases. To this end, researchers at ten DZNE sites across Germany pursue a translational and interdisciplinary strategy comprising five interconnected areas: fundamental research, clinical research, health care research, population health science, and systems medicine. www.dzne.de
Postdoctoral Researcher (f/m/x) for Antibody platform
Code: 1193/2023/3
This is an opportunity to work for the antibody production platform of the Helmholtz Innovation Lab BaoBab. BaoBab is a cooperative project between DZNE sites in Berlin and Bonn and focuses on the production and characterization of antibodies derived from individual B-cells from patients with neurodegenerative diseases link. The position is within the Laboratory Automation Technologies (CRFS-LAT) Facility at the DZNE. Located in Bonn, the LAT is a Core Facility, which provides expertise and technologies for lab automation services link.
---
---
Your tasks
Candidates hold a Ph.D. in biology (or equivalent professional experience) and are able to plan, execute and analyze experiments independently. The successful applicant will support the further development of the antibody platform with a focus on FACS-based single-cell isolation, B-cell enrichment, and cell-based verification assays. You will be part of a three-person team documenting, running, and expanding our antibody workflow.
Requirements
Ph.D. in biology or equivalent professional experience
Expertise in state-of-the-art FACS methods and analysis
Hands-on experience with modern cell culture methods and ideally with transfections
Skilled in efficient, accurate, and reproducible sample handling and according documentation
Basic programming skills (e.g. Python, data handling with Knime, database or data management-related programming)
Good communication and team-working skills
Fluent in English
Background in B-cell or antibody-associated diseases is a plus
Experience with fluorescent microscopy is a plus
We offer
Unique opportunity to be trained on and utilize state-of-the-art lab automation
Interdisciplinary project with physicians and industry partners in a new research field
A full-time position initially limited to 1.5 years
Employment, payment and social benefits are determined by the Public Sector Collective Agreement (Tarifvertrag für den öffentlichen Dienst – TVöD Bund)
The position is available immediately and applications will be considered until the position is filled (with a possible starting date being June 1st, 2023).
Apply here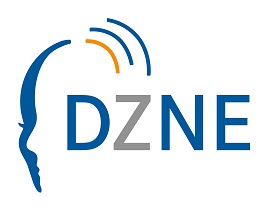 Site
Bonn
Contact details
Herr Dr. Eugenio Fava
Working hours
full-time
Contract length
1,5 years
Payment, social benefits
according to TVöD-Bund
Application deadline
May 5th, 2023
The DZNE is an equal opportunity employer. It is committed to employing disabled individuals and especially encourages them to apply.