The German Center for Neurodegenerative Diseases (DZNE) is a world-leading internationally oriented research center, committed to discovering new approaches to prevent and treat neurodegenerative diseases. To this end, researchers at ten DZNE sites across Germany pursue a translational and interdisciplinary strategy comprising five interconnected areas: fundamental research, clinical research, health care research, population health science, and systems medicine. www.dzne.de
Research Technician (f/m/x)
Code: 10045/2023/3
To join the scientific team led by Prof. Harald Prüß (https://www.dzne.de/en/research/research-areas/fundamental-research/research-groups/pruess/research-areasfocus/) starting from June 2023.
---
Your tasks
We are looking for a research technician to work on a new approach to immunotherapy and diagnostics in autoimmune brain diseases. You will use a range of cell biology and molecular immunology approaches to study autoantibody-mediated diseases.
Candidates will assist with all aspects of the experimental and administrative work with a focus on cell culture experiments. Your tasks will also include the isolation of primary murine and human cells from peripheral blood monocytes and murine organs, thus involving also the handling of mice. Furthermore, you will perform immunohistochemistry staining using cryostat sections, maintain cell lines and assist in a number of diagnostic assays including ELISA and single molecule assays.
Requirements
We are looking for candidates with a BTA, MTA, CTA (Biologisch-, Medizinisch-, Pharmazeutisch-, Chemisch-technische Assistent/in). You should be familiar with routine techniques such as cell culture, immunostaining and basic molecular biology, but also laboratory management. Candidates should possess good communication and organizational skills, as wells as basic mathematical skills required in cell culture. As we are a young group using a number of different methods, you should be interested in learning and adopting further techniques. In addition to the experimental work, the technician will support the group's administration (purchasing, lab organization).
We offer
Working in an international, highly interactive research environment.
Joining a team of dedicated researchers focusing on the mechanisms of autoantibody-mediated diseases.
Opportunity to utilize state-of-the-art equipment and facilities.
The position is limited to two years
Employment, payment and social benefits are determined by the Public Sector Collective Agreement (Tarifvertrag für den öffentlichen Dienst – TvöD)
Apply here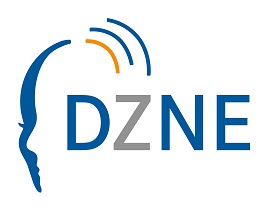 Site
Berlin
Contact details
Dr. Harald Prüß
Working hours
full-time
Contract length
2 years
Payment, social benefits
according to TVöD-Bund
Application deadline
April 6th, 2023
The DZNE is an equal opportunity employer. The DZNE is committed to employing disabled individuals and especially encourages them to apply.