The German Center for Neurodegenerative Diseases (DZNE) is a world-leading internationally oriented research center, committed to discovering new approaches to prevent and treat neurodegenerative diseases. To this end, researchers at ten DZNE sites across Germany pursue a translational and interdisciplinary strategy comprising five interconnected areas: fundamental research, clinical research, health care research, population health science, and systems medicine. www.dzne.de
Postdoc position (f/m/x) in Cognitive Dementia Research
Code: 1202/2023/4
in fulltime. Starting date July 1st, 2023
---
Your tasks
The candidate will mainly work on statistical analysis of cognitive, clinical, and biological data gathered in largescale clinical studies on neurodegenerative diseases run by the DZNE (e.g. DELCODE). A particular focus will be the analysis of cognitive and clinical data and their association with molecular mechanisms and risk factors, and with novel measures of Brain Ageing provided by the Jülich Applied Machine Learning Group (joint 2-year project).
Requirements
You should have very good analytical and statistical/psychometric skills, including longitudinal data analysis, demonstrated by academic performance and prior work. A background in cognitive epidemiology, experience in neuropsychological assessment and/or neuroimaging analysis will be required. A background in Alzheimer's disease or ageing are a plus.
Those interested should be highly motivated, have skills in scientific writing, and have a Ph.D. in one of the following areas: Biostatistics, Neuroimaging, Neuroscience, Neuropsychology, Psychology (Biological) or related discipline. Exceptionally qualified PhD candidates are also encouraged to apply.
We offer
You will work within a group of experienced neuropsychologists and statisticians under the supervision of Prof. Dr. Michael Wagner (Michael.Wagner@dzne.de)
The position is initially funded for 2 years and an extension is possible.
Employment, payment and social benefits are determined by the Public Sector Collective Agreement (Tarifvertrag für den öffentlichen Dienst)
Job location is Bonn, Germany
Common language at work is English or German
Interested candidates should send their applications including CV with transcripts or degree certificates, a brief statement of research interests and two references.
Apply here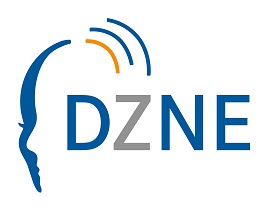 Site
Bonn
Contact details
Prof. Dr. Michael Wagner
Working hours
full-time
Contract length
2 years, extension possible
Payment, social benefits
according to TVöD-Bund
Application deadline
May 16th, 2023
The DZNE is an equal opportunity employer. The DZNE especially welcomes and encourages disabled individuals to apply. You will obtain special skills and knowledge for your scientific qualification during your activities at DZNE.