Das Deutsche Zentrum für Neurodegenerative Erkrankungen (DZNE) ist ein weltweit führendes, international ausgerichtetes Forschungszentrum, das sich der Entdeckung neuer Ansätze zur Prävention und Behandlung neurodegenerativer Erkrankungen verschrieben hat. Zu diesem Zweck verfolgen Forscherinnen und Forscher an zehn DZNE-Standorten in ganz Deutschland eine translationale und interdisziplinäre Strategie, die fünf miteinander verbundene Bereiche umfasst: Grundlagenforschung, Klinische Forschung, Versorgungsforschung, Populationsforschung und Systemmedizin. www.dzne.de
System Administrator - Microsoft Technologies (m/f/x)
Code: 1205/2023/4
The DZNE operates a central IT located in Bonn, which provides the IT infrastructure and services for the entire research center distributed across ten locations, supporting the work of scientists and administration.
As "System Administrator - Microsoft Technologies", you will work in the IT department focusing on configuring, managing and optimizing our central Windows Servers, including Active Directory, and Exchange. You will also collaborate with our internal support team, troubleshooting and solving second/third level issues related to Windows client and server systems and software. Moreover, you will participate in exciting medium/long term project teams involving the IT department and external providers, to develop new solutions for the needs of the DZNE.
---
Ihre Aufgaben
Further development and support of systems in the Microsoft Windows environment
Windows server infrastructure and Exchange administration
Analysis and optimization of systems regarding performance, errors and IT security
Support of databases (MS-SQL etc.) and applications in the Windows environment
Optimization of operations through automation of processes
Develop scripts in Power shell
Support of migration and introduction of new IT systems and services
Analysis and elimination of system malfunctions (2nd and 3rd level)
Apply knowledge of virtualization technologies (e.g. V-sphere administration)
Active participation in medium/long term projects: requirements analysis, conceptualization and implementation.
Implementation and development with M365 and Azure
Manage Windows Server and Exchange certificates
E-mail client administration (e.g. Outlook, Outlook mobile, Thunderbird, IMAP, etc.).
Ihr Profil
Degree in engineering or relevant studies in an IT-related field
Relevant Microsoft certifications in Windows server, Exchange and M365 Azure
Experience with Windows systems administration
Understanding and experience with M365 implementation and administration
Several years of experience in the administration of Windows systems (Windows systems, Exchange, Active Directory, Power-Shell etc.)
MS SQL server administration knowledge
Nice to have: Understanding of FAST LTA Silent Brick systems and Understanding of CIFS Share
Windows Backup and Disaster recovery knowledge
Good knowledge in the area of virtualization technologies (e.g. V-Sphere)
Excellent analytical skills and attention to detail
Strong communications skills, collaborative approach, and customer orientation
High degree of sense of responsibility, initiative and ability to work in a team
Solution orientation
We offer
An interesting and challenging job in a renowned international research institution
Integration in a dynamic, harmonious and motivated cross-functional team
Continuous and extensive development/training opportunities
Flexible working hours
For non-German speakers, in-house German language courses to support your professional interactions at work
A full-time position, initially limited to 2 years
Company pension plan, health management
Employment, payment and social benefits are determined by the Public Sector Collective Agreement (Tarifvertrag für den öffentlichen Dienst, TVöD – Bund)
Apply here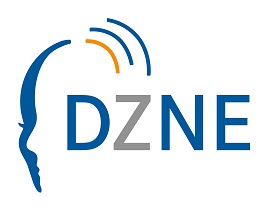 Standort
Bonn
Ihr Ansprechpartner
Frau Laura Baracchi
Stellenumfang
full-time
Befristung
2 Jahre
Vergütung
gem. TVöD-Bund
Bewerbungsfrist
May 31st, 2023
The DZNE is an equal opportunity employer. It is committed to employing disabled individuals and especially encourages them to apply.