The German Center for Neurodegenerative Diseases (DZNE) is a world-leading internationally oriented research center, committed to discovering new approaches to prevent and treat neurodegenerative diseases. To this end, researchers at ten DZNE sites across Germany pursue a translational and interdisciplinary strategy comprising five interconnected areas: fundamental research, clinical research, health care research, population health science, and systems medicine. www.dzne.de
Facility Leader Mouse Genome Engineering (f/m/x)
Code: 2100/2023/5
The Mouse Genome Engineering Unit at the Munich site develops and generates genetic mouse models for research into neurodegenerative diseases. It also develops and implements new genome editing technologies and supports the local research groups in all areas of transgenic mice breeding management.
---
Your tasks
Management and coordination of the Mouse Genome Engineering Unit at the Munich site
Consulting and design of strategies for the generation of new mouse models
Design and cloning of gene targeting constructs
Generation and validation of genetically modified mouse lines
Further development of transgenic technologies
Direct leadership of 2 technical assistants
Requirements
PhD in biology or comparable
Sound experience in molecular biological and genetic methods
Sound experience with genome editing (especially CRISPR) and gene targeting methods
Experience with mouse colony management and cryo- and ART technologies
Good project management and organisational skills
Independent, structured and cooperative working style
Fluent in English and in German
We offer
An interesting and challenging job in a research institution that is working on future topics in the field of health research in a scientific and at the same time strongly international environment
Targeted and comprehensive personnel development
Options to realise family-friendly and flexible working conditions
A position initially limited to 2 years
Employment, remuneration and social benefits according to the collective agreement for the public service (TVöD - Bund)
Company pension scheme, health management
Apply here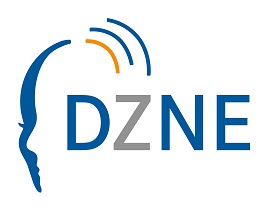 Site
Munich
Contact details
Prof. Dr. Wolfgang Wurst
Working hours
full-time
Contract length
2 Jahre
Payment, social benefits
gem. TVöD-Bund
Application deadline
21.06.2023
The DZNE is an equal opportunity employer. It is committed to employing disabled individuals and especially encourages them to apply.