The German Center for Neurodegenerative Diseases (DZNE) is a world-leading internationally oriented research center, committed to discovering new approaches to prevent and treat neurodegenerative diseases. To this end, researchers at ten DZNE sites across Germany pursue a translational and interdisciplinary strategy comprising five interconnected areas: fundamental research, clinical research, health care research, population health science, and systems medicine. www.dzne.de
Data Scientist (f/m/x) Data Science / Software Engineering
Code: 1231/2023/8
The research group 'Neural Circuit Computations' led by Jan Gründemann aims to understand how ever-changing environmental stimuli are represented and computed in the brain to elucidate key principals of sensory integration upon learning and memory formation in health and disease. To address this question, we combine state of the art circuit neuroscience tools with single and two-photon imaging techniques to reveal computational frameworks of sensory integration in deep brain areas and their effects on behaviour and learning in health and disease (see also https://www.dzne.de/grundemann).
---
Your tasks
Support in development, test, quality control and documentation of scientific data as well as its analysis in the framework of AI/DeepLearning projects.
Generation and maintenance of Git repositories and Python packages
Generation of Container Images (Docker / Singularity) for software distribution.
Work at the interface between computational und experimental Neuroscience.
Requirements
Excellent programming skills (e.g., Python, Matlab)
Interest in Neuroscience
Experience in Containerization (z.B. Docker, Singularity)
Degree in Computer Science or Natural Sciences
Proficiency in English
We offer
Skill development in Computational Neuroscience and data analysis
Highly dynamic systems neuroscience environment
Supervision and flexible working hours
State of the hardware (CPU- und GPU-Server)
Apply here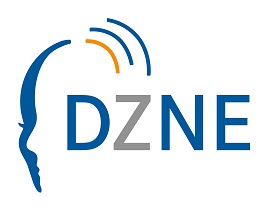 Site
Bonn
Contact details
Herr Dr. Jan Gründemann
Working hours
full-time
Contract length
Payment, social benefits
gem. TVöD-Bund
Application deadline
30.09.2023
The DZNE is an equal opportunity employer. It is committed to employing disabled individuals and especially encourages them to apply.