The German Center for Neurodegenerative Diseases (DZNE) is a world-leading internationally oriented research center, committed to discovering new approaches to prevent and treat neurodegenerative diseases. To this end, researchers at ten DZNE sites across Germany pursue a translational and interdisciplinary strategy comprising five interconnected areas: fundamental research, clinical research, health care research, population health science, and systems medicine. www.dzne.de
PhD student (f/m/x)
Code: 1239/2023/9
---
Your tasks
Researchers of the DZNE in cooperation with the neurobiology laboratory at the Dept. of NEUROLOGY (UKB) pursue various aspects of neurodegenerative diseases, in particular Parkinson's disease (PD), MSA and spinocerebellar ataxia (SCA), i.e. multisystemic presumed protein aggregate
diseases. We are particularly interested in modulatory mechanisms of gene expression,
epigenetics, ER- and protein stress mechanisms and microbiome research. We recently completed two high-throughput screens to identify bioactive compounds, which modulate the expression of the
SNCA, ATXN3 and MGMT genes (doi: 10.1038/s41598- 021-98841-9), using CRISPR/CAS 9 technology to modulate neuronal cell gene expression at the genomic and/or epigenomic level.
Requirements
For a PD biomarker project at the DZNE (German Center for Neurodegenerative Diseases) in Bonn, we are looking for an open-minded individual dedicated to research; SOME laboratory experience is required to thrive in a challenging and inspiring multi-ethnic environment. send resume to: ullrich.wuellner@dzne.de.
We offer
An interesting and challenging task in a research center that works on the future topics of health research
An international environment characterized by a strong focus on science and research
Targeted personnel development
A position, initially temporary limited to 2 years
Employment, payment and social benefits are consistent with those at other research institutes
Apply now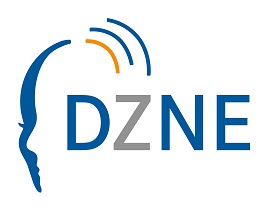 Site
Bonn
Contact details
Frau Dr. Annika Spottke
Working hours
full-time
Contract length
fixed-term
Payment, social benefits
Application deadline
September 30th, 2023
The DZNE is an equal opportunity employer. It is committed to employing disabled individuals and especially encourages them to apply. You will obtain special skills and knowledge for your scientific qualification during your activities at DZNE.