The German Center for Neurodegenerative Diseases (DZNE) is a world-leading internationally oriented research center, committed to discovering new approaches to prevent and treat neurodegenerative diseases. To this end, researchers at ten DZNE sites across Germany pursue a translational and interdisciplinary strategy comprising five interconnected areas: fundamental research, clinical research, health care research, population health science, and systems medicine. www.dzne.de
Postdoc Researcher (f/m/x) – Qualitative Research on family caregiving of people with dementia in Vietnam
Code: 9080/2023/9
Subject to the approval of the funding body, 70% position for 2 years, working location: Rostock (with several business trips to Vietnam).
The hospital partnership between the DZNE and the hospital 30/4 in Ho Chi Minh City in Vietnam exists since 2018. The focus of the partnership is the establishment of a memory clinic according to international standards, development of regionally adapted counseling and training services for family caregivers as well as implementation of basic structures of a day clinic for people with memory disorders. Scientific partner on site and cooperation partner of the hospital 30/4 in Vietnam is the University for Pharmacy and Medicine (UMP) at Ho Chi Minh City, which will also be the main partner of the DZNE in this project.
The project "Qualitative and Quantitative Dementia Research with Participatory Aspects" (QUEST) is funded by the German Federal Ministry for Economic Cooperation and Development and the Else Kröner Fresenius Foundation. In cooperation with the University Medical Center of the UMP our project aims to transfer knowledge and skills in dementia research with a focus on qualitative and participatory research on family caregivers of people with dementia. Another task in the project will be the development of a student training and guidance via remote as well as on-site in Vietnam.
---
Your tasks
Development and guidance of the implementation of seminars on the topic of dementia and methods of qualitative research, including caregiver perspective and participatory approaches online and on-site in Vietnam
Planning, preparation and supervision of a qualitative study on the situation of family caregivers in Vietnam incl. preparation of study protocol and ethics application
Analysis of interviews with students and research associates of UMP
Preparation of scientific publications within the scope of the own professional field of activity
Requirements
Master's degree (or equivalent) in Psychology, Neuroscience, Public Health, or similar fields
Expertise in qualitative data analysis
Capability of literature search and synthesis
Interest in the teaching aspects of the project
Proactive and collaborative attitude with multidisciplinary collaborators
Willingness to supervise the project partially on-site in Vietnam
Proficiency in English
Vietnamese language and cultural skills are desirable
We offer
An interesting and challenging task in a research center that works on the future topics of health research
An international environment characterized by a strong focus on science and research
Targeted personnel development
The position is initially temporary limited until November 30th, 2025
Company pension plan, health management
Employment, payment and social benefits are determined by the Public Sector Collective Agreement (Tarifvertrag für den öffentlichen Dienst – TVöD Bund).
For more information and questions about this position, please feel free to contact Dr. Ingo Kilimann at ingo.kilimann@dzne.de, tel. +49-381-494-9526.
Apply here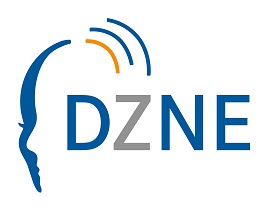 Site
Rostock
Contact details
Dr. Ingo Kilimann - Tel. +49-381-494-9526.
Working hours
part-time
Contract length
initially temporary limited
Payment, social benefits
according to TVöD Bund
Application deadline
October 10th, 2023
The DZNE is an equal opportunity employer. It is committed to employing disabled individuals and especially encourages them to apply. You will obtain special skills and knowledge for your scientific qualification during your activities at DZNE.