The German Center for Neurodegenerative Diseases (DZNE) is a world-leading internationally oriented research center, committed to discovering new approaches to prevent and treat neurodegenerative diseases. To this end, researchers at ten DZNE sites across Germany pursue a translational and interdisciplinary strategy comprising five interconnected areas: fundamental research, clinical research, health care research, population health science, and systems medicine. www.dzne.de
IT Business Support Manager (m/f/d)
Code: 1245/2023/9
Are you ready to bridge the gap between innovation and IT operations across multiple sites? The German Center for Neurodegenerative Diseases (DZNE) is seeking a dynamic and versatile Business Support Manager to drive efficiency, standardization, and collaboration across our IT landscape. DZNE is at the forefront of neurodegenerative disease research, and our IT infrastructure is critical to our mission.
---
Your tasks
Monitoring and coordinating IT operations at our various sites.
Optimize IT infrastructure and processes to align with site specific needs.
Collaborate with the Head of IT to support budget optimization.
Support the PMO in cross-functional project management.
Drive standardization initiatives for cost savings.
Strengthening the interface between the sites and the IT center in Bonn.
Establish and maintain strong relationships with key stakeholders at multiple sites, ensuring effective communication and understanding of their requirements.
Formalize and revise IT processes, in collaboration with other departments, agreeing on common interfaces and lean procedures aiming at optimizing and standardizing.
Your profile
Completed Bachelor's degree in Business Administration, Information Technology or related field (Master's degree preferred).
Proven experience in senior business support management position, preferably within an IT department.
Excellent analytical and problem solving skills.
In-depth knowledge of business process analysis and improvement.
Exceptional communication and interpersonal skills.
Proactive mindset with a focus on innovation.
Fluent in English and German with intercultural skills

We offer:
An opportunity to play a pivotal role in groundbreaking neurodegenerative disease research.
A collaborative and dynamic work environment.
Continuous learning and development opportunities.
Work-life balance and flexible working arrangements.
Company pension plan, health management.
A full-time position, initially limited to 2 years with the possibility of extension to a permanent position.
Apply here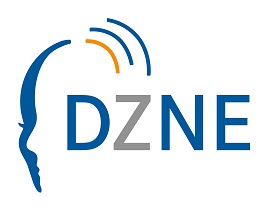 Site
Bonn
Ihr Ansprechpartner
Laura Baracchi
Contact person for questions
full-time, Teilzeit
Payment, social benefits
TVöD Bund
Application deadline
30.11.2023
DZNE is an equal opportunity employer. We celebrate diversity and are committed to creating an inclusive environment for all employees. We are committed to employing disabled individuals and especially encourages them to apply.
Please send your resume and a cover letter detailing your relevant experience and why you're the perfect fit for this role.