The German Center for Neurodegenerative Diseases (DZNE) is a world-leading internationally oriented research center, committed to discovering new approaches to prevent and treat neurodegenerative diseases. To this end, researchers at ten DZNE sites across Germany pursue a translational and interdisciplinary strategy comprising five interconnected areas: fundamental research, clinical research, health care research, population health science, and systems medicine. www.dzne.de
PhD student (f/m/d) in the group "Translational Mass Spectrometry and Biomarker Research (Oeckl lab)"
Code: 6033/2023/10
The Oeckl lab (www.oeckllab.com) uses state-of-the-art mass spectrometry for the discovery, characterization and implementation of fluid biomarkers (blood, cerebrospinal fluid) for neurodegenerative diseases such as Alzheimer´s disease, amyotrophic lateral sclerosis (ALS) or frontotemporal dementia. We use proteomic/peptidomic approaches in patient samples to discover novel biomarker candidates which might improve (early/differential) diagnosis, disease monitoring or drug development (e.g. Oeckl et al., Acta Neuropathol 2020). To characterize specific biomarker candidates and the related pathomechanisms in detail (e.g. synaptic marker beta-synuclein in blood), we develop highly sensitive and accurate methods using targeted mass spectrometry (MRM, PRM, IP-MS) to study samples from large patient cohorts and evaluate their value for use in the clinic or drug development (e.g. Oeckl et al., Alzheimers Dement 2023). These assays are also intended to be used as reference measurement procedures in round robins and biomarker implementation. For promising biomarker candidates, we also develop highly sensitive immunoassays (ELISA, Simoa, Ella) for routine clinical application. The association of the Oeckl lab to the Neurology Department of the Ulm University Hospital provides excellent interaction with neurologists and psychologists and access to well-characterized patient samples enabling highly clinically-oriented research. We have our own equipment for highly competitive biomarker research including state-of-the-art mass spectrometry (Exploris 480 with FAIMS, QTRAP6500), immunoassay instruments (Simoa, Ella) and devices for sample handling (e.g. KingFisher Apex, Viaflo96).
---
Your tasks
Development of new and use of established targeted mass spectrometry (MRM, PRM, IP-MS) methods for key biomarkers in CSF and blood (e.g. beta-synuclein, NfL, Tau, FUS)
Investigation of samples (CSF, blood) from patients with neurodegenerative diseases using targeted MS and proteomic/peptidomic approaches (i.e. active participation in experimental work, experimental design, data generation, data analysis and interpretation)
Supervision and maintenance of mass spectrometers and related devices (LC, autosampler)
Prepare and write manuscripts for publication in international scientific journals
Oral presentation of results on local, national, and international conferences
Requirements
Master degree in analytical chemistry, biochemistry, neuroscience, molecular medicine or a related field
Good knowledge of protein biochemistry and good technical skills
Prior experience with mass spectrometry and neuroscience is advantageous
A keen interest in neurodegenerative diseases, handling of mass spectrometers and in moving the borders of what is possible
English language is a prerequisite
We are looking for candidates who are open-minded, creative team-player, enthusiastic, have strong analytical skills, think critically, and with good social skills
Employment, payment and social benefits are consistent with those at other research institutes
Apply now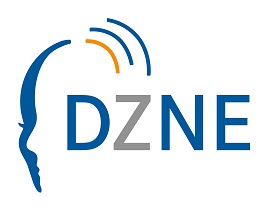 Site
Ulm
Contact details
Dr. Patrick Oeckl
Working hours
Contract length
2 years
Payment, social benefits
consistent with those at other research institutes
Application deadline
15.12.2023
The DZNE is an equal opportunity employer. It is committed to employing disabled individuals and especially encourages them to apply.