The German Center for Neurodegenerative Diseases (DZNE) is a world-leading internationally oriented research center, committed to discovering new approaches to prevent and treat neurodegenerative diseases. To this end, researchers at ten DZNE sites across Germany pursue a translational and interdisciplinary strategy comprising five interconnected areas: fundamental research, clinical research, health care research, population health science, and systems medicine. www.dzne.de
Core Facility Manager (f/m/x)
Code: 1253/2023/11
DZNE is a cutting-edge research institution committed to advancing the frontiers of science and innovation. We are dedicated to supporting groundbreaking research across various fields, and we are currently seeking a Core Facility Manager for our state-of-the-art Small Animal MRI (11.7 Tesla) facility.
We are looking for a highly motivated and skilled Core Facility Manager to oversee and manage our Small Animal MRI facility. The successful candidate will be responsible for ensuring the smooth operation, maintenance, and development of this advanced research resource and will be responsible for the proper use and maintenance of the Magnetic Resonance equipment system under all relevant safety policies and procedures. In addition, the successful candidate will be involved in scientific and technological project development.
---
Your tasks
Facility Management:

Operate and maintain the 11.7 Tesla Small Animal MRI system.
Schedule and coordinate user access and appointments.
Ensure the facility is clean, safe, and compliant with all relevant regulations.

User Support:

Provide training and support to researchers on the proper use of the MRI equipment.
Assist researchers in protocol development and optimization.

Research Collaboration:

Collaborate with research teams to support their projects and provide technical expertise.
Stay current with the latest developments in MRI technology and share knowledge with the research community.

Maintenance and Quality Control:

Perform routine maintenance and troubleshooting of the MRI system.
Ensure the equipment is operating at peak performance and make necessary repairs or coordinate service as needed.

Budget Management:

Manage the budget for the facility, including procurement, maintenance, and upgrades.
Identify potential sources of funding and grants to support the facility's growth and improvement.
Requirements
A Master's or Ph.D. in a relevant field (e.g., biomedical engineering, neuroscience, physics, or a related discipline).
Previous experience with high-field MRI systems, particularly 11.7 Tesla or similar systems.
Strong knowledge of small animal MRI protocols and techniques.
Excellent problem-solving skills and the ability to troubleshoot technical issues.
Prior experience in a research facility or core facility management is preferred.
Strong organizational and communication skills.
Ability to work collaboratively with a diverse group of researchers.
Commitment to safety and compliance with relevant regulations.
We offer
Opportunity to work in a cutting-edge research environment.
Access to a supportive and collaborative research community.
A chance to be at the forefront of scientific advancements.
A company pension plan as well as health management
Employment, payment and social benefits are determined by the Public Sector Collective Agreement (Tarifvertrag für den öffentlichen Dienst – TVöD Bund).
How to Apply
If you are a dedicated and highly skilled Core Facility Manager with a passion for small animal MRI and the desire to support groundbreaking research, we encourage you to apply. Please submit your resume and a cover letter detailing your qualifications and relevant experience via the link below.
Join us at DZNE and be a part of a team that is driving innovation and pushing the boundaries of scientific discovery. Your expertise will contribute to the success of researchers and make a real impact on the world of science.
Apply here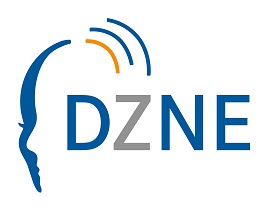 Site
Bonn
Contact details
Dr. Eugenio Fava
Working hours
full-time
Contract length
initially limited to 2 years
Payment, social benefits
according to TVöD Bund
Application deadline
December 10th, 2023
The DZNE is an equal-opportunity employer. It is committed to employing disabled individuals and especially encourages them to apply.