The German Center for Neurodegenerative Diseases (DZNE) is a world-leading internationally oriented research center, committed to discovering new approaches to prevent and treat neurodegenerative diseases. To this end, researchers at ten DZNE sites across Germany pursue a translational and interdisciplinary strategy comprising five interconnected areas: fundamental research, clinical research, health care research, population health science, and systems medicine. www.dzne.de
Research Technician (f/m/x)
Code: 10048/2023/11
The DZNE in Berlin is looking for a Research Technician (full or part time) to join the scientific teams led by Dr. Silvia Viana da Silva, starting as early as possible. The research group focuses on neuronal circuits relevant for learning and memory and how they are affected by aging and neurodegenerative diseases. The lab use a combination of in vivo and imaging techniques, as well as behavioral analysis, to identify the underlying mechanisms of pathology from individual synapses to network oscillations.
---
Your tasks
Perform administrative tasks for the group, such as purchasing lab supplies and lab organization
Mouse colony management and support with animal research ethics and records
Support of group members with research tasks such as assembly of electrodes, genotyping, and histological sample preparation and analysis
Requirements
Candidates with a BTA, MTA, CTA (Biologisch-, Medizinisch-, Pharmazeutisch-, Chemisch-technische Assistent/in) will have the opportunity to assist with some aspects of experimental work. Candidates are expected to have excellent work ethics and teamwork ability. Previous experience in biological research using animal models such as mice or rats would be preferable and FELASA certificates are considered a plus. Candidates should be fluent in German, have good knowledge of English, and possess good communication and organizational skills.
We offer
An international, highly interactive environment
Excellent infrastructure
The opportunity for training and use of state-of-the-art equipment and facilities
A position for 2 years full time (part-time also possible) with the option for extension
Employment, payment and social benefits determined by the Public Sector Collective Agreement (Tarifvertrag für den öffentlichen Dienst – TvöD)
Your application should include:
A detailed resume with recent, relevant experience
1-page letter of motivation
A copy of professional or educational qualification/s
1-2 references
(Please upload your application as a single PDF document.)
Apply here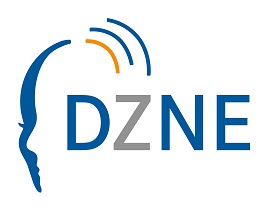 Site
Berlin
Contact details
Dr. Silvia Viana Da Silva
Working hours
full-time/part-time
Contract length
2 years, extension possible
Payment, social benefits
according to TVöD-Bund
Application deadline
31.12.2023
The DZNE is an equal opportunity employer. The DZNE is committed to employing disabled individuals and especially encourages them to apply.