The German Center for Neurodegenerative Diseases (DZNE) is a unique non-university research center which is dedicated to the subject dementia and all its areas, as well as other neurodegenerative diseases. The center compasses the full spectrum of fundamental research through population sciences to health care research. The DZNE stands for excellence in research and science management, translation of scientific results into practice, interdisciplinarity and internationalization. It is a research center within the Helmholtz Organization of German research centers. With over 1000 employees from 55 nations, spread over 10 sites, the DZNE is one of the national and international leading research centers in its research field.
Senior Coordinator (f/m/d) IT and Data Management
Code: 1583/2018/8
Within the Department of Population Health Sciences at the DZNE in Bonn we have recently established the Rhineland Study - a prospective population-based cohort study that will include up to 30,000 people aged 30 years and over, run for decades, and emphasizes brain-related outcomes. Study facilities encompass 2 fully operational examination centers equipped with state-of-the art apparatus to collect 8 hours of health-related data of each of our participants. Analysis of this highly multi-dimensional and complex "big data" is conducted centrally at the DZNE using modern, innovative and continuously evolving IT infrastructures.
The IT and Data Management Team is supporting the research both with general data management tasks as well as with IT solutions for the whole technical infrastructure, ranging from raw data acquisition (NIfTI, FASTA, many device specific raw data files) to data analysis, operating with multiple terabytes of data.
A continuous development of this infrastructure, supporting FAIR data principles, data security and data use and access is expected.
As Senior Coordinator of IT and Data Management you will be responsible for the daily running and further development of the Data Management and IT Support services and Infrastructure.
---
Your tasks
Directly lead a team of (currently) four IT and data management specialists; oversee resource management and project planning
Coordinate all measures to comply with data protection and data security issues
Maintain and extend the Rhineland Study IT- and Data Management infrastructure as well as its interfaces to other research databases and DZNE services; establish a common platform for big data analysis (e.g. TensorFlow) and virtual environments for data analysis by external collaborators
Oversee the mid and long-term computational and storage requirements for Population Health Sciences and act as an interface to the central IT of the DZNE to coordinate the implementation
Support scientists in advanced data analysis tasks (project planning, technical implementation)
You will report directly to the Director of Population Health Sciences. Furthermore, you will be an active member of the management team of the Rhineland Study. In negotiations with internal and external stakeholders, you actively support the Rhineland Study and other projects of Population Health Sciences with your expertise.
Requirements
We are seeking an experienced candidate with a university degree in computer sciences, mathematics or statistics with a sound knowledge in database applications, handling of large scale datasets and development of modern modular applications. 3+ years of experience of leading a team in this domain is required. Further experience with working in an environment of large clinical or population cohort studies is highly desired. You should have demonstrable experience with (most of) the following:
Good knowledge of modern SQL, preferably with PostgreSQL
Practical experience with data management
Good knowledge in R or Python
Good knowledge on distributed systems and parallelized analysis of large data sets
Good knowledge in virtualization / containers
Experience in developing with Web-Frameworks (e.g. Grails) and JavaScript
Practical experience with project management
Up-to-date knowledge on regulations concerning data protection
Excellent verbal and written communication skills in English (and preferably German) are required
We are looking for a highly talented, organized, motivated, enthusiastic and ambitious person to join our team. Creative, flexible and team-oriented candidates, who dare to take initiative, are strong communicators and enjoy working in a fast-growing, dynamic research environment in an internationally oriented biomedical institution, are strongly encouraged to apply.
We offer:
An interesting and challenging task in a research center that works on the future topics of health research
An international environment characterized by a strong focus on science and research
A high potential for the individual development of our employees
A full-time position, initially limited to two years with the possibility of a permanent position thereafter
Employment, payment and social benefits are determined by the Public Sector Collective Agreement (Tarifvertrag für den öffentlichen Dienst) and will match the high responsibility and seniority of the role.
For further information (not for applications), please contact us at population-research@dzne.de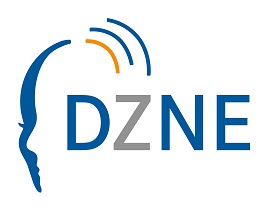 Site
Bonn
Contact details
Rheinlandstudie
Working hours
full-time
Contract length
2 years, extension possible
Payment, social benefits
according to TVöD Bund
Application deadline
December 31st, 2018
The DZNE is an equal opportunity employer. It especially welcomes and encourages disabled individuals to apply.
Review of applications will begin immediately and continue until the position is filled.
---