The German Center for Neurodegenerative Diseases (DZNE) is a unique non-university research center which is dedicated to the subject dementia and all its areas, as well as other neurodegenerative diseases. The center compasses the full spectrum of fundamental research through population sciences to health care research. The DZNE stands for excellence in research and science management, translation of scientific results into practice, interdisciplinarity and internationalization. It is a research center within the Helmholtz Organization of German research centers. With over 1000 employees from 55 nations, spread over 10 sites, the DZNE is one of the national and international leading research centers in its research field.
Project Manager (f/m)
Code: 1599/2018
The PRECISE Platform for Single Cell Genomics and Epigenomics at DZNE uses state-of-the-art automation and NGS, to answer scientific questions in the area of neurodegenerative diseases and immunology in collaboration with national and international partners. As a project manager you will provide administrative aid to the platform with respect to procurement, equipment maintenance, digital project documentation, monitoring and progress reports. You will also ensure the platform follows industry standards and safety regulations for handling and disposal of samples and waste.
---
Your tasks
Provide administrative support with ordering, reporting, interaction with collaborators, and billing
Plan resource and supply requirements and coordinate ordering
Place and expedite orders and verify receipt of supplies
Attend and document project and lab meetings
Digital project documentation, generating reports and maintaining records
Monitor project progress and ensure adherence to regulatory requirements, budgets, and schedules
Communicate progress to collaboration partners and heads of lab and IT
Monitor accounts, cost and revenue
Provide updates for web page
Arrange equipment replacement, service, and repair
Ensure safety and environmental regulations are met (safety requirements and disposal regulations for reagents, data storage and disposal regulations for patient samples)
Requirements
Bachelor's or Master's degree in Biology or related discipline.
Excellent written and verbal communication skills in English.
Progressive management or supervisory experience of advantage.
Knowledge of laboratory safety and environmental requirements of advantage.
Organized with strong managerial abilities, responsible, dedicated, and flexible.
Excellent communicator.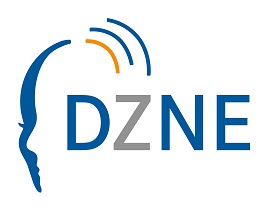 Site
Bonn
Contact details
Prof. Joachim Schultze
Working hours
full-time
Contract length
2 years
Payment, social benefits
according to TVöD Bund
Application deadline
15.10.2018
You will obtain special skills and knowledge for your scientific qualification at DZNE. The DZNE is an equal opportunity employer. It is committed to employing disabled individuals and especially encourages them to apply.
---