The German Center for Neurodegenerative Diseases (DZNE) is a unique non-university research center which is dedicated to the subject dementia and all its areas, as well as other neurodegenerative diseases. The center compasses the full spectrum of fundamental research through population sciences to health care research. The DZNE stands for excellence in research and science management, translation of scientific results into practice, interdisciplinarity and internationalization. It is a research center within the Helmholtz Organization of German research centers. With over 1000 employees from 55 nations, spread over 10 sites, the DZNE is one of the national and international leading research centers in its research field.
Junior Research Group Leader Position (f/m)
Code: 1605/2018/10
We are inviting applications for a Junior Research Group Leader position.
---
Your tasks
We are currently seeking an outstanding researcher with an excellent scientific track record to head an independent junior group.
Requirements
The primary criteria for appointment will be a strong record of innovative research and academic performance, as well as high potential for establishing a rigorous and substantial independent research program, and fruitful collaborations. The position is not restricted to a specific research focus, although areas of particular strategic interest include bioinformatics, immunity/inflammation, epigenomics, aging and metabolic dysfunction. The position may be placed at any DZNE site, depending on the research focus.
We offer
Employment, payment and social benefits are determined by the public sector collective agreement (Tarifvertrag für den öffentlichen Dienst – TvöD Bund). The appointee will be enrolled in the DZNE tenure track program, with an initial appointment of five years. Extension for two additional years is possible based on a positive interim tenure review. Tenure may be awarded to exceptional investigators beyond this period. In addition to salary support for the appointee, DZNE provides salary support of several group members (e.g. postdoctoral trainee, technician, or doctoral student) as well as a budget for research consumables.
Interested candidates should send their applications including (1) a CV with a publication list, (2) a summary of scientific achievements, (3) a brief proposed research plan pertinent to neurodegenerative diseases (max. 2 pages) as a single PDF file. Short -listed candidates will be contacted at a later date to provide letters of recommendation.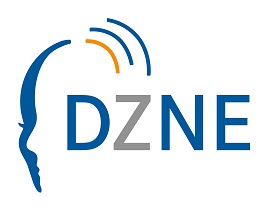 Site
Contact details
Dr. Sarah Jewell (sarah.jewell@dzne.de)
Working hours
full-time
Contract length
5 years, extension of 2 years possible
Payment, social benefits
according to TVöD Bund
Application deadline
November 10th, 2018
You will obtain special skills and knowledge for your scientific qualification during your activities at DZNE. The DZNE is an equal opportunity employer. It is committed to employing disabled individuals and especially encourages them to apply.
---