The German Center for Neurodegenerative Diseases (DZNE) is a unique non-university research center which is dedicated to the subject dementia and all its areas, as well as other neurodegenerative diseases. The center compasses the full spectrum of fundamental research through population sciences to health care research. The DZNE stands for excellence in research and science management, translation of scientific results into practice, interdisciplinarity and internationalization. It is a research center within the Helmholtz Organization of German research centers. With over 1000 employees from 55 nations, spread over 10 sites, the DZNE is one of the national and international leading research centers in its research field.
Technical Assistant (f/m/d)
Code: 1609/2018/10
The Smal Animal MRI (SAMRI) facility is part of the Core Research Facilities and Services at the DZNE. The SAMRI offer imaging service of our state-of-the-art preclinical imaging equipment and provide the following services/modalities: MRI (Brucker Biospin 11.7 T) and two Ivis systems. This service is offered to our scientists at the DZNE as well as to other collaborating academic institutions.
---
Your tasks
Technicians play a crucial role in obtaining these diagnostic images by coordinating the imaging needs through intradepartmental collaborative efforts, operating and maintaining the machines, and producing high quality images. Additionally, technicians play a significant role in instructing colleagues in the processes. The SAMRI is seeking a technician who is excited to advance their diagnostic imaging techniques and interested in the educational component of being in an academic setting.
Requirements
A degree as BTA/CTA/MTA or equivalent and minimum of three years of direct experience in preclinical in vivo imaging of mice or rats using at the modalities of MRI
Experience with direct animal experimentation (Felasa C or equivalent)
Good understanding of biomedical imaging research areas.
Knowledge in animal studies including IP, IV, SQ injections, oral gavage, blood collection, and minor surgical procedures preferred
Organized and meticulous in record keeping
Ability to communicate and collaborate with members of a multidisciplinary team
Excellent interpersonal skills
Individual must be able to safely handle, restrain, perform treatments and euthanize laboratory mice as directed. An understanding of mouse breeding colony maintenance required for establishing breeding colony pairs, sexing animals, weaning pups and entering colony data on cage cards and in computer database is preferred.
Credentials in a related field such as veterinary technology or radiologic technology is an advantage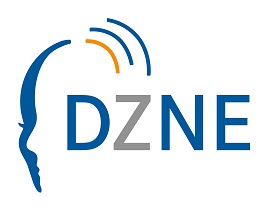 Site
Bonn
Contact details
Dr. Eugenio Fava
Working hours
full-time
Contract length
2 years
Payment, social benefits
according to TVöD Bund
Application deadline
20.01.2019
The DZNE is an equal opportunity employer. It is committed to employing disabled individuals and especially encourages them to apply.
---