The German Center for Neurodegenerative Diseases (DZNE) is a unique non-university research center which is dedicated to the subject dementia and all its areas, as well as other neurodegenerative diseases. The center compasses the full spectrum of fundamental research through population sciences to health care research. The DZNE stands for excellence in research and science management, translation of scientific results into practice, interdisciplinarity and internationalization. It is a research center within the Helmholtz Organization of German research centers. With over 1000 employees from 55 nations, spread over 10 sites, the DZNE is one of the national and international leading research centers in its research field.
PhD student (f/m)
Code: 9032/2018/11
---
Your tasks
The main focus of the PhD project concerns protein homeostasis in pathophysiology of frontotemporal dementia and motor neuron disease. Using iPSC disease modeling and broad range of molecular biology tools, including cutting edge live cell imaging techniques, you will investigate impact of protein homeostasis imbalance on disease development and progression.
Requirements
The successful candidate should have a Master or equivalent degree in biological sciences and should be proficient in molecular and cell biology techniques such as human cell culture, PCR, molecular cloning, transfection, lentiviral vectors, CRISPR/Cas system, western blot, immunofluorescence, live cell imaging and disease modeling with iPSC. Previous experience in the field of neuroscience is desirable. Publications in international peer reviewed journals and active participation in conferences are advantageous. Written and spoken English language proficiency, knowledge of Word, Excel, PowerPoint, Fiji and biomedical statistics are mandatory.
We offer
Spatial, technical and personal prerequisites for innovative research using cutting edge techniques within a motivated and cooperative group, which is well connected with local, national and international groups and clinicians.
Possibilities to participate in further education courses, scientific meetings and habilitation are explicitly supported
Employment, payment and social benefits are consistent with those at other research institutes
The position will initially be funded for two years, with the option of extension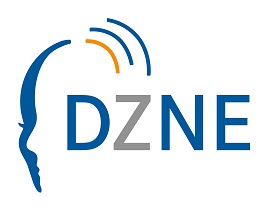 Site
Rostock/Greifswald
Contact details
Prof. Dr. Dr. Andreas Hermann
Working hours
full-time
Contract length
2 years, extension possible
Payment, social benefits
consistent with those at other research institutes
Application deadline
December 15th, 2018
You will obtain special skills and knowledge for your scientific qualification during your activities at DZNE. The DZNE is an equal opportunity employer. It is committed to employing disabled individuals and especially encourages them to apply.
---