The German Center for Neurodegenerative Diseases (DZNE) is a unique non-university research center which is dedicated to the subject dementia and all its areas, as well as other neurodegenerative diseases. The center compasses the full spectrum of fundamental research through population sciences to health care research. The DZNE stands for excellence in research and science management, translation of scientific results into practice, interdisciplinarity and internationalization. It is a research center within the Helmholtz Organization of German research centers. With over 1000 employees from 55 nations, spread over 10 sites, the DZNE is one of the national and international leading research centers in its research field.
Postdoctoral researcher (f/m/d) or PhD student (f/m/d)
Code: 1613/2018/11
The Neurovascular Diseases Research Group (PI: Gabor Petzold) is interested in the pathogenesis of stroke, vascular dementia and neurodegenerative diseases, with a particular focus on glial cells and vascular factors contributing to cognitive decline. We use techniques such as in vivo two-photon microscopy, ischemia models, electrophysiology, whole-brain clearing techniques, small-animal MRI, and behavioral assessment. We possess, or have unlimited access to, state-of-the-art equipment and facilities.
---
Your tasks
For this position funded by the German Research Foundation (DFG), we aim to investigate the role of astroglial and neuronal glutamate homoeostasis in animal models of stroke, based on our previous work (e.g. J Clin Invest 2017). Techniques used in this project will include in vivo calcium and glutamate imaging using genetically engineered fluorescent indicators, focal ischemia, transgenic manipulation, chronic drug administration and behavioral assessment.
Requirements
We are looking for a highly motivated individual to join our group as a postdoctoral researcher or PhD student for three years, with the possibility of an extension. The applicant should ideally have experience in surgical techniques and/or mouse stroke models and in vivo imaging. Fluency in English, excellent communication skills, and the ability to work in a multicultural international environment are also required.
We offer
An interesting and challenging task in a research center that works on the future topics of health research
An international environment characterized by a strong focus on science and research
A high potential for the individual development of our employees
Targeted personnel development
Employment, payment and social benefits are consistent with those at other research institutes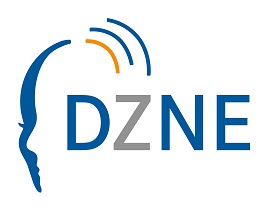 Site
Bonn
Contact details
Prof. Dr. Gabor Petzold
Working hours
full-time
Contract length
3 years
Payment, social benefits
consistent with those at other research institutes
Application deadline
March 31st, 2019
You will obtain special skills and knowledge for your scientific qualification at DZNE. The DZNE is an equal opportunity employer. It is committed to employing disabled individuals and especially encourages them to apply.
---