The German Center for Neurodegenerative Diseases (DZNE) is a unique non-university research center which is dedicated to the subject dementia and all its areas, as well as other neurodegenerative diseases. The center compasses the full spectrum of fundamental research through population sciences to health care research. The DZNE stands for excellence in research and science management, translation of scientific results into practice, interdisciplinarity and internationalization. It is a research center within the Helmholtz Organization of German research centers. With over 1000 employees from 55 nations, spread over 10 sites, the DZNE is one of the national and international leading research centers in its research field.
Postdoctoral Researcher (f/m) "Microglia–neuron communication"
Code: 1520/2017/12
within the Neuroimmunology and Imaging group led by Dr. Martin Fuhrmann.
---
Your tasks
The Neuroimmunology and Imaging group is interested in the communication of microglia and neurons under healthy and disease conditions. Our main interest is to understand the role of microglia–neuron communication in mouse models of Alzheimer's disease (AD). We use cutting edge awake in vivo imaging in combination with optogenetic, chemogenetic and electropyhsiological approaches to relate microglia–neuron communication with learning and memory processes.
Requirements
Successful candidates should hold a PhD in biology biochemistry, biophysics or related disciplines. As a prerequisite the candidate should have experimental experience with mice or rats (FELASA-B), a plus would be electrophysiology, bioinformatics and imaging skills. Creative, highly motivated applicants who are willing to develop new techniques and enjoy working independently as a member of a great team in a stimulating scientific environment are encouraged to apply.
We offer
An interesting and challenging task in a research center that works on the future topics of health research
An international environment characterized by a strong focus on science and research
A high potential for the individual development of our employees
Targeted personnel development
Employment, payment and social benefits are determined by the Public Sector Collective Agreement (Tarifvertrag für den öffentlichen Dienst – TVöD Bund).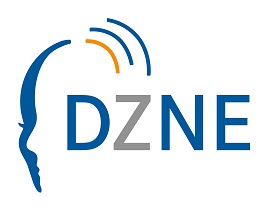 Site
Bonn
Contact details
Dr. Martin Fuhrmann
Working hours
full-time
Contract length
3 years
Payment, social benefits
according to TVöD Bund
Application deadline
10.02.18
You will obtain special skills and knowledge for your scientific qualification during your activities at DZNE. The DZNE is an equal opportunity employer. It especially welcomes and encourages disabled individuals to apply.
---