The German Center for Neurodegenerative Diseases (DZNE) is a unique non-university research center which is dedicated to the subject dementia and all its areas, as well as other neurodegenerative diseases. The center compasses the full spectrum of fundamental research through population sciences to health care research. The DZNE stands for excellence in research and science management, translation of scientific results into practice, interdisciplinarity and internationalization. It is a research center within the Helmholtz Organization of German research centers. With over 1000 employees from 55 nations, spread over 10 sites, the DZNE is one of the national and international leading research centers in its research field.
Research Technician (f/m)
Code: 1534/2018/1
Join the scientific team led by Prof. Donato Di Monte starting from April 2018. The research focus of this team is on molecular mechanisms underlying neurodegeneration in Parkinson's disease.
---
Your tasks
Candidates with a BTA, MTA, PTA, CTA (Biologisch-, Medizinisch-, Pharmazeutisch-, Chemisch-technische Assistent/in) or higher degree (Bachelor or Master) will be expected to assist with all aspects of the experimental work and to become an integral part of the scientific team.
Requirements
Candidates should be familiar with histochemical (e.g., tissue staining and brightfield/confocal microscopy), biochemical (immunoblots and HPLC) and molecular biology (PCR, genotyping and cloning) approaches that will be used to analyze samples from both in vitro and in vivo model systems. Previous experience in neuroscience research using in vivo models would be preferable. Candidates should have excellent knowledge of the English language and possess good communication and organizational skills.
We offer
Working in an international, highly interactive environment.
Opportunity to utilize state-of-the-art equipment and facilities.
A high potential for the individual development of our employees
The position is for 2 years with the possibility of an extension
Employment, payment and social benefits are determined by the Public Sector Collective Agreement (Tarifvertrag für den öffentlichen Dienst – TvöD)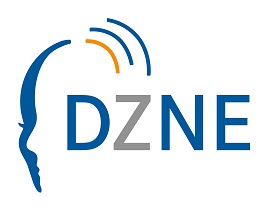 Site
Bonn
Contact details
Prof. Di Monte
Working hours
full-time
Contract length
2 years, extension possible
Payment, social benefits
according to TVöD Bund
Application deadline
20.03.2018
The DZNE is an equal opportunity employer. It especially welcomes and encourages disabled individuals to apply.
---