The German Center for Neurodegenerative Diseases (DZNE) is a unique non-university research center which is dedicated to the subject dementia and all its areas, as well as other neurodegenerative diseases. The center compasses the full spectrum of fundamental research through population sciences to health care research. The DZNE stands for excellence in research and science management, translation of scientific results into practice, interdisciplinarity and internationalization. It is a research center within the Helmholtz Organization of German research centers. With over 1000 employees from 55 nations, spread over 10 sites, the DZNE is one of the national and international leading research centers in its research field.
Postdoctoral Researcher (f/m) – Image Analysis
Code: 1541/2018/1
Population Health Sciences at the DZNE aims to study determinants of normal and pathological mental and physical function over the adult life course, with a special emphasis on neurodegenerative diseases and ageing. The research is led by Prof. Monique M.B. Breteler, Director of Population Health Sciences of the DZNE, and based on data from the Rhineland Study. This prospective population based cohort study will include up to 30,000 people aged 30 years and over, and emphasizes extensive phenotyping. Study facilities encompass 2 examination centers equipped with state-of-the art apparatus including 3T MRI scanners, advanced bio-banking facilities and large data storage and computational resources.
Evidence is accumulating that body fat distribution is more important than obesity in determining metabolic health status. We recently obtained funding, as part of an international research consortium including partners from Italy, Ireland, UK, France and Germany, to investigate the complex associations between diet, the gut microbiota, tryptophan metabolism and metabolic health within the context of the Rhineland Study. In this context we have a position for a Postdoctoral Researcher to develop automated tools to assess body fat distribution based on abdominal MR images.
---
Your tasks
For quantification and analysis of body fat distribution from abdominal magnetic resonance images as a measure for metabolic health the successful candidate will
Develop a fully automated pipeline to quantify body fat distribution on abdominal MRI scans
Implement it into the image analysis pipeline of the Rhineland Study
Support the development of an improved classification of metabolic health status, by combining metabolic risk factor data (high blood pressure, high triglycerides, low HDL cholesterol, impaired glucose metabolism, high C-reactive protein) and body fat distribution data
Additionally, we expect the Postdoctoral Researcher to engage in activities within the consortium and to actively contribute to the further general development of image analysis within the Rhineland Study.
Requirements
Qualified applicants should have a PhD in MR physics, medical image computing, computer science, applied mathematics/physics or a related field with a strong research background in MRI image analysis. Applicants should have experience with existing tools for MRI image analysis and relevant programming experience (MATLAB, Python, C/C++, R, unix shell scripts). Working experience with large-scale imaging data processing in epidemiological research or large-scale clinical studies is highly desirable.
Demonstrable interest in empirical quantitative research, strong analytical skills, ability for independent and critical thinking, and excellent communication and writing skills in the English language are a prerequisite. Creative, highly motivated and team-oriented candidates who dare to take initiative and enjoy working in a fast-growing, dynamic research environment in an internationally oriented biomedical institution, are strongly encouraged to apply.
We offer
Integration in a scientific highly dynamic, international and interdisciplinary environment, both within the DZNE and in interactions with other institutes in Bonn and abroad
World leading research facilities, hosting state-of-the-art neuroimaging equipment with 7T and 3T MRI scanners, as well as computational infrastructure supported by experienced IT specialists and physicists
A strong mentoring program for career development
Employment, payment and social benefits as determined by the Public Sector Collective Agreement (Tarifvertrag für den öffentlichen Dienst – TVöD Bund)
For further information, please visit http://www.rheinland-studie.de/ or contact Dr. Antonio Schmandke (population-research@dzne.de).
Common language at work is English.
If your profile meets our requirements and we raised your interest, we look forward to receiving your complete online application including CV with full publication list, the names and contact information of three references, and a summary of research interests in a single file.
The evaluation of the documents begins immediately after receipt. The aim is to fill the position as soon as possible.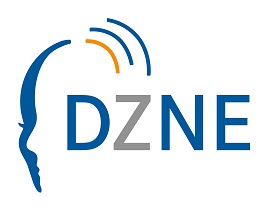 Site
Bonn
Contact details
Dr. Antonio Schmandke: population-research@dzne.de
Working hours
full-time
Contract length
1,5 years
Payment, social benefits
according to TVöD Bund
Application deadline
20.02.2018
You will obtain special skills and knowledge for your scientific qualification during your activities at DZNE. The DZNE is an equal opportunity employer. The DZNE especially welcomes and encourages disabled individuals to apply.

---