The German Center for Neurodegenerative Diseases (DZNE) is a unique non-university research center which is dedicated to the subject dementia and all its areas, as well as other neurodegenerative diseases. The center compasses the full spectrum of fundamental research through population sciences to health care research. The DZNE stands for excellence in research and science management, translation of scientific results into practice, interdisciplinarity and internationalization. It is a research center within the Helmholtz Organization of German research centers. With over 1000 employees from 55 nations, spread over 10 sites, the DZNE is one of the national and international leading research centers in its research field.
Postdoctoral researcher (f/m)
Code: 3037/2018/1
A position for a post-doctoral researcher is available from 01.03.2018 within the scientific team "Genome Biology of Neurodegenerative Diseases" led by Prof. Peter Heutink in Tübingen.
The research focus of our group is to identify genetic risk factors for neurodegenerative diseases such as Parkinson's disease, Alzheimer's disease, Frontal-Temporal Dementia/Motor Neuron Disease, Progressive Supranuclear Palsy and Ataxia in close collaboration with our clinical partners.
As partners in the International Parkinson's Disease Genomics Consortium (IPDGC) (http://pdgenetics.org/) we participate in large scale genetic studies to identify new genetic risk factors and to characterize the biological consequences of these mutations and risk factors by using automated high-throughput cellular screens combined with genomic and transcriptomic approaches. For further details on the scientific program of the group please refer to http://www.dzne.de/en/sites/tuebingen/research-groups/heutink.html.
---
Your tasks
As part of our research team, you will be a key player in analyzing Whole Exome and Whole Genome Sequencing data of our cohorts and translating these genetic findings in testable hypotheses in our fully automated high throughput screening facility using RNAi and CRISPR technologies. In addition to microscopic and biochemical assays we use (single cell) RNAseq to study the transcriptomic consequences of gene knockdown. Your task will be to analyze these RNAseq data and integrate them with microscopic and biochemical readouts and publically available datasets to dissect the molecular pathways and interactions of the identified genes.
You will participate in the development and evaluation of new methods and (software) tools and help to build a platform for the consortium to access and mine the data.
You will pursue your own project, realize the publication of scientific results and cooperate with our international partners for joint publications.
Requirements
We are looking for a team player with a strong scientific interest that is willing to build up a shared resource for datamining and analysis.
We expect you to
have the ability to work independently in designing and troubleshooting experiments.
be interested in implementing new methods and improving current protocols and workflows.
have good interpersonal skills and fluency in spoken and written English.
have successfully completed your university studies with a PhD degree in computer science, medical computer science, biomedical informatics or a similar field.
have knowledge in the design, implementation and application of software and interfaces in a research environment.
have knowledge of database systems and data warehouse systems for genomic/biological data.
have experience in machine learning using genomic/biological data.
We offer
an interesting and challenging task in a research center that works on the future topics of health research.
an international environment characterized by a strong focus on science and research.
a high potential for the individual development of our employees.
targeted personnel development.
employment, payment and social benefits are determined by the Public Sector Collective Agreement (Tarifvertrag für den öffentlichen Dienst – TVöD Bund).
a full-time appointment of initially 2 years with the possibility of an extension.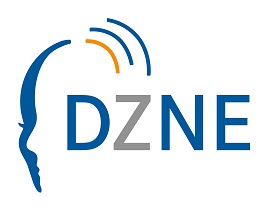 Site
Tübingen
Contact details
Prof. Dr. Peter Heutink
Working hours
full-time
Contract length
2 years, extension possible
Payment, social benefits
according to TVöD Bund
Application deadline
28.02.2018
You will optain special skills and knowledge for your scientific qualification at DZNe. The DZNE is an equal opportunity employer. It especially welcomes and encourages disabled individuals to apply.
---