The German Center for Neurodegenerative Diseases (DZNE) is a unique non-university research center which is dedicated to the subject dementia and all its areas, as well as other neurodegenerative diseases. The center compasses the full spectrum of fundamental research through population sciences to health care research. The DZNE stands for excellence in research and science management, translation of scientific results into practice, interdisciplinarity and internationalization. It is a research center within the Helmholtz Organization of German research centers. With over 1000 employees from 55 nations, spread over 10 sites, the DZNE is one of the national and international leading research centers in its research field.
Data Manager (f/m) for Scientific Publications
Code: 1553/2018/3
The Library and Information Services (LIS) of the DZNE in Bonn is looking for a Data Manager for Scientific Publications within the scope of a new project for the introduction of a publication database and a repository. The LIS of the DZNE is part of the "Core Research Facilities and Services" (CRFS), a service unit offering the scientists a broad range of diverse technologies that are required by a state-of-the-art research. It is a new department that operates as a purely digital library and thus offers much room for personal commitment and creative possibilities.
---
Your tasks
Management of a new project to develop supporting services: Development of a publication database and a repository (based on Invenio)
Collaboration in the further development of workflows for the management of DZNE publications and their metadata and for the preparation of data recollection and data deliveries from and to the scientists
Interface between the LIS and its partner libraries, IT, Strategy Office and other DZNE departments
General LIS activities (such as processing user requests, license and subscription management)
Development and implementation of training and consulting services in the field of publication management for DZNE employees
Regular participation in project meetings (video conferences) and team meetings
Requirements
A university degree in library or natural sciences or comparable knowledge and skills
Experience in data management and databases
High motivation to familiarize oneself with IT-related areas as well
Independent, responsible and careful way of working
Very high service orientation
Communication and teamworking skills
Good command of spoken and written English
Commitment to continuous further training
Preferably you have one or more of the following skills:
Experience in dealing with metadata, persistent identifiers, linked data and ontologies
Basic knowledge of copyright and data protection law
Familiarity with working in the Linux environment
Experience with the programming language Python
Experience with markup languages (XML)
With your help, the library will become a central point of information within the DZNE. You prefer pragmatic solutions that you implement quickly and in a targeted manner. You are open to developments that go beyond the provision of digital media. If you enjoy a varied and challenging job in an international and scientific environment, we look forward to receiving your application.
We offer
A pleasant, collegial working atmosphere and an inspiring working environment in a digital and future-oriented library
An exciting and responsible job with professional training and development opportunities
Full-time/part-time employment with reduced working hours is generally possible
The position is initially limited to 2 years
Employment, payment and social benefits are determined by the Public Sector Collective Agreement (Tarifvertrag für den öffentlichen Dienst – TVöD Bund).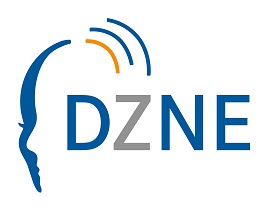 Site
Bonn
Contact details
Herr Andrea Ciocchetti (andrea.ciocchetti@dzne.de)
Working hours
full-time/part-time
Contract length
2 years
Payment, social benefits
according to TVöD Bund
Application deadline
10.04.2018
The DZNE is an equal opportunity employer. It especially welcomes and encourages disabled individuals to apply.
---