The German Center for Neurodegenerative Diseases (DZNE) is a unique non-university research center which is dedicated to the subject dementia and all its areas, as well as other neurodegenerative diseases. The center compasses the full spectrum of fundamental research through population sciences to health care research. The DZNE stands for excellence in research and science management, translation of scientific results into practice, interdisciplinarity and internationalization. It is a research center within the Helmholtz Organization of German research centers. With over 1000 employees from 55 nations, spread over 10 sites, the DZNE is one of the national and international leading research centers in its research field.
Research Technician (f/m) – MTA/BTA/CTA
Code: 3040/2018/3
We are seeking a highly-motivated research technician to join the "Protein aggregation and Aging" group led by Dr. Della David. The lab works with the nematode C. elegans and the main techniques used are C. elegans genetics/biochemistry, molecular biology, fluorescence and confocal microscopy
---
Your tasks
You will perform research projects independently and in collaboration with other group members
You will be responsible for the training of new lab members and optimizing experimental procedures
Additionally, you will be involved in performing standard laboratory tasks such as purchasing, media preparation and lab organization
Requirements
We are looking for a self-driven and well-organized individual with previous laboratory experience in microscopy and molecular biology, in particular RT-PCR
You are fluent in English and have good communication skills
You have the ability to work independently and design and troubleshoot experiments
We offer
An interesting and challenging task in an international research center that works on the future topics of health research
A high potential for the individual development of our employees and advanced training offers
Employment, payment and social benefits are determined by the Public Sector Collective Agreement (Tarifvertrag für den öffentlichen Dienst – TVöD Bund)
The position will be initially available for one year
Applications should include a detailed Curriculum Vitae, a motivation letter including a brief description of past research experience and future interests as well as Copies of Degrees and at least two references.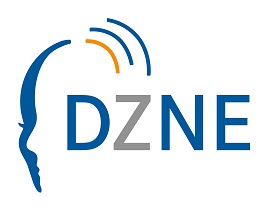 Site
Tübingen
Contact details
Dr. Della David (della.david@dzne.de)
Working hours
part-time (50 %)
Contract length
1 year
Payment, social benefits
according to TVöD Bund
Application deadline
31.03.2018
The DZNE is an equal opportunity employer. It is committed to employing disabled individuals and especially encourages them to apply.
---