The German Center for Neurodegenerative Diseases (DZNE) is a unique non-university research center which is dedicated to the subject dementia and all its areas, as well as other neurodegenerative diseases. The center compasses the full spectrum of fundamental research through population sciences to health care research. The DZNE stands for excellence in research and science management, translation of scientific results into practice, interdisciplinarity and internationalization. It is a research center within the Helmholtz Organization of German research centers. With over 1000 employees from 55 nations, spread over 10 sites, the DZNE is one of the national and international leading research centers in its research field.
Postdoctoral researcher (f/m)
Code: 3041/2018/4
A position for a talented and highly motivated postdoctoral researcher is available within the scientific team "Mitochondria and Inflammation in Neurodegeneration" led by Michela Deleidi in Tübingen. The research focus of our group is on the molecular mechanisms of neurodegeneration, with a special emphasis on the role of inflammation in neurodegenerative diseases. Neuroinflammatory genes have been associated with several neurodegenerative diseases, including Parkinson's disease. Our aim is to understand, at the molecular level, how immune responses within or outside the brain contribute to neurodegeneration. Our final goal is to translate fundamental discoveries to better preventive and therapeutic approaches for neurodegenerative diseases. Please see our website for more information about our research https://www.dzne.de/en/research/research-areas/fundamental-research/research-groups/deleidi/research-areasfocus/.
---
Your tasks
The successful candidate will conduct a research project aimed at further elucidating the link between metabolic and energetic defects and immune homeostasis in Parkinson's disease. The project will involve close collaborations with international partners. For this project, a combination of in vitro models (human cell lines including induced pluripotent stem cells) and in vivo models (mouse models) will be used as well as a variety of approaches including use of human induced pluripotent stem cells (2D, 3D and brain organoids), CRISPR-Cas9 genome editing, flow cytometry, microscopy, RNA-seq and metabolomics, and use of in vivo models (with external collaborators). You will conduct your own research project, collaborating with PhD and postdoctoral researchers as well as international partners. The goal is to publish our work in outstanding scientific journals.
Requirements
We are looking for highly motivated scientists who wish to advance in their academic training and consolidate the research experience in cell biology, molecular biology and neuroscience (neuroimmunology).
We expect you to
Have profound background and expertise in cellular and molecular immunology/neuroscience and a track record of relevant publications in peer-reviewed journals.
Have the ability to work independently with standard techniques of cell biology, immunology, biochemistry and molecular biology.
Establish new techniques, interpret and discuss experiments.
Be interested in implementing new methods and improving current protocols.
Have excellent organizational skills and fluency in English.
Have strong communication and critical thinking skills, as well as a dedication to teamwork and collaboration.
Critically contribute to writing of manuscripts and grant proposals.
Have successfully completed your university studies with a Ph.D., M.D., or M.D./Ph.D. degree.
While previous experience in stem cell biology is highly desirable, we provide a valuable opportunity for those interested in learning stem cells technologies. Previous experience with studies of gene expression and bioinformatics analysis of pathways and signaling cascades is a plus. Post-doctoral researchers are expected to identify directions for future scientific research, build a path toward scientific independence and play a key role in supervising junior members in the group. While the funding is available from the host laboratory, candidates are strongly encouraged to apply for independent research funding or fellowships via national and/or international funding sources to advance their own career.
We offer
An interesting and challenging task in a research center that works on the future topics of health research.
An international environment characterized by a strong focus on science and research.
A high potential for the individual development of our employees.
Targeted personnel development.
Employment, payment and social benefits are determined by the Public Sector Collective Agreement (Tarifvertrag für den öffentlichen Dienst – TVöD Bund).
The position is open immediately and review of applications will continue until a suitable candidate is found. A full-time appointment of initially 2 years with the possibility of an extension.
Applications should contain the following documents (in English):
A detailed Curriculum Vitae
A cover letter with research interest
Copies of degrees
At least 3 references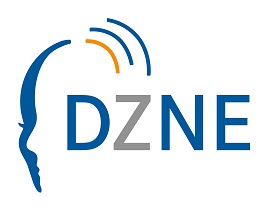 Site
Tübingen
Contact details
Dr. Michela Deleidi
Working hours
full-time
Contract length
2 years, extension possible
Payment, social benefits
according to TVöD Bund
Application deadline
15.07.2018
You will obtain special skills and knowledge for your scientific qualification at DZNE. The DZNE is an equal opportunity employer. It especially welcomes and encourages disabled individuals to apply.
---