The German Center for Neurodegenerative Diseases (DZNE) is a unique non-university research center which is dedicated to the subject dementia and all its areas, as well as other neurodegenerative diseases. The center compasses the full spectrum of fundamental research through population sciences to health care research. The DZNE stands for excellence in research and science management, translation of scientific results into practice, interdisciplinarity and internationalization. It is a research center within the Helmholtz Organization of German research centers. With over 1000 employees from 55 nations, spread over 10 sites, the DZNE is one of the national and international leading research centers in its research field.
Postdoctoral Researcher (f/m)
Code: 5022/2018/4
The group of Markus Zweckstetter at the DZNE (www.dzne.de/zweckstetter) in Göttingen, Germany, is seeking applications for three postdoctoral positions funded by the ERC Advanced grant LLPS-NMR.
The aim of the LLPS-NMR project is to develop powerful methods of NMR spectroscopy, in order to break the resolution barrier of polypeptide liquid-liquid phase separation and push the description of the internal organization of liquid droplets from micrometer to sub-nanometer. A major focus will be on the study of the protein Tau, which plays an important role in Alzheimer's disease and several other neurodegenerative disorders. In addition, NMR spectroscopy will be used to study liquid phase separation and its importance for formation of pathogenic membrane-less compartments driven by low complexity regions found in other disease-relevant proteins.
---
Your tasks
The project will be performed in the Zweckstetter labs at DZNE and MPI for Biophysical Chemistry (MPIBPC), two world-class institutes in Göttingen with complementary expertise. MPIBPC houses 13 NMR spectrometers (400-950 MHz). In addition, a 1.2 GHz instrument (the 2nd worldwide) is to be delivered to MPIBPC in 2019.
Requirements
You must hold a PhD in structural biology, biochemistry, biophysics or a related discipline, and your research experience in NMR spectroscopy should be demonstrated by peer-reviewed publications.
We offer:
An interesting and challenging task in a research center that works on the future topics of health research.
An international environment characterized by a strong focus on science and research.
A high potential for the individual development of our employees.
Targeted personnel development.
Employment, payment and social benefits are determined by the Public Sector Collective Agreement (Tarifvertrag für den öffentlichen Dienst – TVöD Bund).
The positions are initially limited to two years.
Earliest starting date is September 1st, 2018.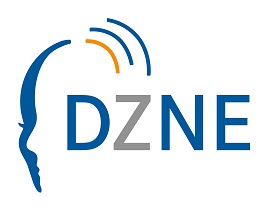 Site
Göttingen
Contact details
Prof. Dr. Markus Zweckstetter
Working hours
full-time
Contract length
2 years, extension possible
Payment, social benefits
according to TVöD Bund
Application deadline
31.05.2018
You will obtain special skills and knowledge for your scientific qualification at DZNE. The DZNE is an equal opportunity employer. It especially welcomes and encourages disabled individuals to apply.
---