The German Center for Neurodegenerative Diseases (DZNE) is a unique non-university research center which is dedicated to the subject dementia and all its areas, as well as other neurodegenerative diseases. The center compasses the full spectrum of fundamental research through population sciences to health care research. The DZNE stands for excellence in research and science management, translation of scientific results into practice, interdisciplinarity and internationalization. It is a research center within the Helmholtz Organization of German research centers. With over 1000 employees from 55 nations, spread over 10 sites, the DZNE is one of the national and international leading research centers in its research field.
PhD student (f/m)
Code: 9026/2018/4
---
Your tasks
Routine handling of established cell lines, iPS cells and transdifferentiated neurons
Genetic manipulation of cells with CRISPR/Cas9 technology and lentiviral gene transfer methods
Molecular biological and (immuno)histological analyses of brain tissue
Animal breeding and experiments with mice and rats with focus on neurodegenerative diseases
Protein analytics, DNA and RNA analytics
The laboratory work is mainly based at the Helmholtz Centre Munich (Dr. Marcus Conrad lab) with regular travel to Rostock for meetings/specialized experiments
Requirements
BSc/MSc in biology, pharmacy, biochemistry, or biotechnology
Strong interest in molecular biology and genetics
Experience with handling of cell cultures and/or molecular biology techniques is a plus
Willingness to work with transgenic mouse models in the field of neurodegenerative diseases
Fluent in English
Reliability, flexibility
We offer:
An interesting and challenging task in a research center that works on the future topics of health research
Successful candidates will be awarded the promotion to the degree of doctor rerum humanarum (Dr. rer. hum.) at the medical faculty at the University of Rostock
An international environment characterized by a strong focus on science and research
The opportunity to utilize state-of-the-art equipment and facilities
Targeted personnel development
Employment, payment and social benefits are consistent with those at other research institutes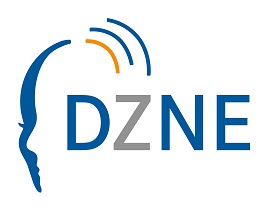 Site
Rostock/Greifswald
Contact details
Prof. Dr. Alexander Storch - Tel: +49 381 494 9511
Working hours
part-time
Contract length
2 years
Payment, social benefits
consistent with those at other research institutes
Application deadline
31.05.2018
You will obtain special skills and knowledge for your scientific qualification at DZNE. The DZNE is an equal opportunity employer. It especially welcomes and encourages disabled individuals to apply.
---