The German Center for Neurodegenerative Diseases (DZNE) is a unique non-university research center which is dedicated to the subject dementia and all its areas, as well as other neurodegenerative diseases. The center compasses the full spectrum of fundamental research through population sciences to health care research. The DZNE stands for excellence in research and science management, translation of scientific results into practice, interdisciplinarity and internationalization. It is a research center within the Helmholtz Organization of German research centers. With over 1000 employees from 55 nations, spread over 10 sites, the DZNE is one of the national and international leading research centers in its research field.
PhD student (f/m/d)
Code: 1618/2018/12
We are looking for a PhD student with focus on disease mechanisms of self-templating protein aggregates to join the research group "Prion Cell Biology", led by Prof. Dr. Ina Vorberg. Our laboratory is focused on basic mechanisms of prion-like aggregate formation and transmission. We are especially interested how cellular protein clearance mechanisms affect intercellular protein aggregate transfer. This project involves in vivo and in vitro experiments and advanced automated microscopy technology.
---
Your tasks
We are looking for an enthusiastic graduate student with excellent experimental skills and a strong interest in neurodegeneration with emphasis on prion-like phenomena.
Requirements
The successful applicant should hold a Master in Neuroscience other related fields. Experience in automated confocal microscopy, automated image analysis and cell culture is essential. A strong interest in developing cell-based assays and ex vivo cultures is preferred. A theoretical background in protein quality control is highly beneficial.
The candidate should be able to work independently and have good team working skills. In addition, the candidate will closely collaborate with our laboratory automation facility. Fluency in English is required.
We offer
A highly relevant research topic
A cutting-edge infrastructure
An international environment and excellent working conditions
Interested candidates should send their application icluding CV, sample of publications, a summary of research interests and three references.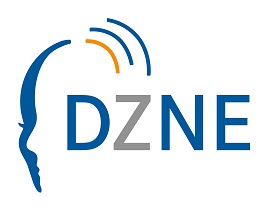 Site
Bonn
Contact details
Prof. Dr. Ina Vorberg
Working hours
full-time
Contract length
2 years, extension possible
Payment, social benefits
consistent with those at other research institutes
Application deadline
20.01.2018
You will obtain special skills and knowledge for your scientific qualification during your activities at DZNE. The DZNE is an equal opportunity employer. It especially welcomes and encourages disabled individuals to apply.
---