The German Center for Neurodegenerative Diseases (DZNE) is a unique non-university research center which is dedicated to the subject dementia and all its areas, as well as other neurodegenerative diseases. The center compasses the full spectrum of fundamental research through population sciences to health care research. The DZNE stands for excellence in research and science management, translation of scientific results into practice, interdisciplinarity and internationalization. It is a research center within the Helmholtz Organization of German research centers. With over 1000 employees from 55 nations, spread over 10 sites, the DZNE is one of the national and international leading research centers in its research field.
Junior Research Group Leader Position
Code: 4033/2019/1
The major focus of the DZNE Magdeburg lies on the identification of imaging biomarkers along with cognitive signatures for network dysfunction in early stages of neurodegenerative disease pathology such as Alzheimer's disease (AD). By understanding the molecular underpinnings of impaired function and plasticity we aim to develop cognitive or exercise interventions to prevent or slow the progression of cognitive decline. With the recent construction of a MR-PET scanner and the planned Cyclotron core facility, Magdeburg is going to establish molecular imaging in humans as a complementary area to structural and functional MRI.
---
Your tasks
The junior research group will focus on multimodal imaging, combining PET imaging with functional, structural and vascular MRI at 7T and 3T to understand how pathology (e.g. amyloid and tau) leads to functional network impairment and compromises brain plasticity in aging and AD. The combination of longitudinal intervention studies and molecular imaging via PET will help to elucidate how the impact of cognitive or exercise training interacts with brain pathology. The junior research group will also advance novel methods for multimodal imaging.
Requirements
Applicants (f/m/d) should have expertise in design and analysis of multimodal imaging studies, including functional and structural MRI as well as tau and amyloid-PET in cognitive aging or dementia. Further criteria for appointment will be a strong record of creative, innovative research, a high potential for establishing a rigorous and substantial independent research program, and fruitful collaborations. The applicant should also have gained international research experience for at least 1 year.
The position offers an excellent environment, access to state-of the art technologies and opportunities for scientific collaborations locally and throughout the DZNE. For additional information on research programs and facilities, see https://www.dzne.de/ueber-uns/standorte/magdeburg/
Employment, payment and social benefits are determined by the public sector collective agreement (Tarifvertrag für den öffentlichen Dienst – TvöD). Junior Research Group Leaders at the DZNE have the opportunity to participate in a tenure-track program. To be eligible to this program, scientists should have received their doctoral degree not more than six years prior to the time of application. Periods an applicant has spent in caring for his or her own children or dependents, of up to two years, are not counted as part of the time that has elapsed since an applicant's doctoral degree was awarded.
The search will continue until the position is filled. To ensure full consideration, applications should be received by 05.02.2019
Interested candidates should upload their applications as a single pdf file (< 10 MB file size, and with the candidate's last name in the label). The pdf should include the following components:
A signed cover letter of motivation (max. 2 pages)
A curriculum vitae with a publication list (max. 5 pages)
A summary of scientific achievements (max. 2 pages)
A proposed research plan (max. 2 pages)
References will be requested from short-listed candidates at a later date, and do not need to be provided with the initial application.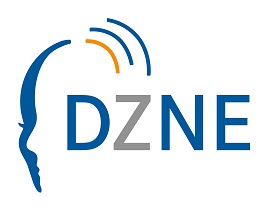 Site
Magdeburg
Contact details
Dr. Janine Siegfried
Working hours
full-time
Contract length
5 years, with option of extension
Payment, social benefits
according to TVöD Bund
Application deadline
February 5th, 2019
The DZNE is an equal opportunity employer. The DZNE is committed to employing disabled individuals and especially encourages them to apply. You will obtain special skills and knowledge for your scientific qualification during your activities at DZNE.
---